Cyrille Arnould: Is the 3rd act the charm?? I retired from EIB in March 2022 to finally do what I had wanted to do for a long time: start my own firm: Annycent Capital. Annycent Capital invests in the development and construction of renewable energy power plants in a select group of countries of the Global South. The first stage of my rocket is fueled Wall Street firm. We started fundraising early in 2023 in what is the worst fundraising market in decades ?… but I am now seeing light at the end of the tunnel, and it does not appear to be an incoming train ?! Kids are more or less out of the house. Madeleine is a graphic designer out of Oakland (she did my website and pitch deck), Jacob is the CEO of a 5-year old AI firm. During his last raise, in 2021, he spent most of his time explaining the relevance of AI to skeptical investors, now he is facing a market where suddenly everyone is doing AI… Finally, Beryl is in med-school in Dublin, Ireland. I am enjoying working from home with a team scattered around the world. And I am relieved that, so far, Lisa has not dropped any hint that I should find a desk somewhere else!! I am looking forward seeing some of you in NYC on the 5th of October!!
Kacey Carpenter: Summer 2023 has been filled with fun family celebrations and travel adventures. Our journey took us to Maine, where we celebrated the wedding of my daughter and her husband. We then traveled to Massachusetts for their graduation from the Emergency Medicine residency program. Our family visits extended to California and Texas, creating a photo log of memorable moments. Back home in Oregon, we love hosting family and friends and exploring our local lakes, rivers, and coast. I'm excited to share that I've launched my Substack newsletter, 'Life is a Journey'. You can explore it here: https://lifeisajourney.substack.com. If your travels bring you to the Pacific Northwest, please let me know. We would be delighted to see you!
Reijiro Yamamoto: INTEGRAL CORPORATION, which I co-founded, went IPO in Tokyo Stock Exchange on September 20, 2023. This is the first IPO of PE fund management firm in Japan. I've been a Representative Director and Partner of INTEGRAL since 2007. I also led GCA, a boutique M&A advisory firm in Japan, go IPO in 2006.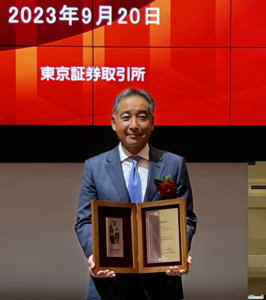 Chris Malone: We had another terrific gathering in NYC on October 5th, with over 30 WG'91 classmates attending.  Many thanks to Jane Page and Lorrie King for planning this event and hosting us again.  More photos from this event are available for review here.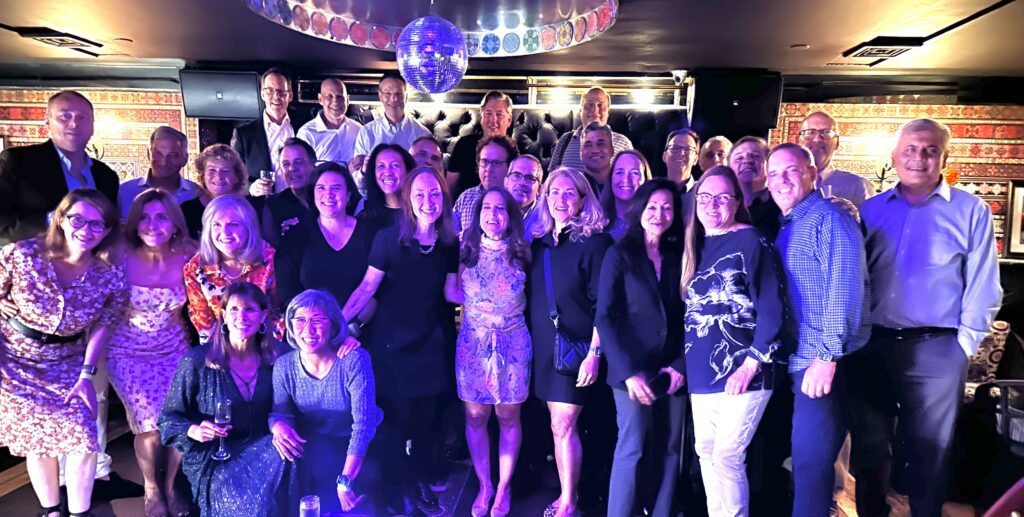 Colly Burgwin: After 10 years I retired (in June) as the CFO of the Foreign Policy Research Institute, a Think Tank located in downtown Philadelphia. FPRI was among the most fulfilling gigs of my career providing me with a level of intellectual stimulation and exposure to outstanding individuals that I had not had since my days in the performing arts. Other fulfilling gigs: CFO of a school for autistic and emotionally disturbed children; and my years at the National Endowment for the Arts (Theatre Program, International Office, & Management Fellows Program) in the 1980s when I was in the world of Theatre and the Performing Arts (pre-Wharton) This is my 3rd (and final?) attempt at retirement. The prior 2 attempts perished on the cross of extreme and utter boredom. So far, this retirement looks like it will hold. (It has to: I am in my early 70s, and my kids were on the verge of locking me in a cage if I didn't retire.) I am splitting time between our house on the Main Line and our beach house in Rehoboth Beach Delaware. I have a 9-month old Goldendoodle puppy to train. I have been streaming stuff I never previously had time for. (Recent recommendations: Homeland, The Sinner, Devil's Hour, Rabbithole.) I am checking off my bucket list musicians/bands that I have never seen in concert. (Springsteen solo on Broadway, the E-Street Band at the Wells Fargo Center, Billie Joel, Stevie Nicks.) I hope to keep my hand in by joining various Arts & Human Services nonprofit Boards in Philadelphia, Rehoboth, and elsewhere. I am also hoping to be a more regular attendee at our various get-togethers. Visitors to the Main Line are welcome. As are visitors to Rehoboth. (I am looking at you Sean Crotty, assuming you still have relatives on the DelMarVa peninsula.) All my best. Miss you all.
Marty Secada: Still together with my partner of 15 years, Dr Edra Stern of Greenwich, CT.  Many years of fantastic times at the US Open tennis, pictured.  Also, we celebrated my mother's 101st birthday this past September (She is going strong). The Ivy Family Office Network remains strong and we continue to collaborate with not for profits.  Last year's choice, Connect Our Kids, matches foster kids with their genetic family members.  In 5 MINUTES using 27 different databases their technology finds the families of foster kids who in many cases do not know the children were born or exist.  The ratio of African American kids in foster care is 3X the general population so the help is profound for this group.  We raised $100K for COKids the last 6 months.  $500 finds the family of a kid who is frequently taken in or adopted by an extended family member when found.  The tech is also applied in anti child trafficking efforts. Our latest executive committee for Mikhail Baryshnikov Arts expects to outperform.  We were able to get 25 new executive committee members in one presentation in September.  Wharton classmates or alums may want to help out who are interested in performing arts, meeting family offices and/or having fun.  I expect to raise hundreds of thousands or more for this group given family offices already involved.  Please email me for more details at linkedinmarty@gmail.com