Our non-partisan group that proactively promotes democratic principles around the world.  More details here.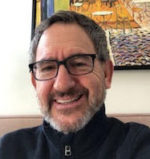 Since January 2020, we've got new updates from Stephen Meyer, Simon Guenzl, Cris Brookmyer, P.M. Steckmest, Massimo Armanini, Lee Herzog, Kacey Carpenter and Jordan Foster. Check 'em out!
Hope you and your family are safe at this moment during these challenging times. We moved our home from California to Oregon this summer and are enjoying the outdoors walking among the forest and kayaking in the lake. We are thankful that our families are safe with Cass starting her Emergency Medicine Residency at Bay State, Emma working on her master's degree, Rob working remotely in California support the law firm in NY, and Kevin working safely from home in Texas. Kacey is passionate about his work at the Sierra Club to help save the planet, support equity, inclusion, and justice in our work, and help create a future to believe in for all.
It has been a long time since I have checked in! I am a real estate developer in Boston, working with 2 generations of family. We are currently building a 1.6MM sf life science and technology urban campus in Boston's South End, so check it out if you are looking for lab/office space in Boston. www.exchangesouthend.com. During the pandemic, both daughters and a fiancee and a boyfriend moved in with us which was the silver lining to this crazy time. We loved having a full nest. My oldest daughter had to cancel her Memorial Day weekend wedding, but we had just family in my backyard which was intimate and special. She also, graduated Penn medical school, matched for her residency at Harvard's Otolaryngology program and moved into an apartment one block from us on Beacon Hill. So we have had a lot going on while sheltering in place! Hope everyone is safe and healthy.
Hi Friends Hope everyone is doing well and are staying safe. On our end, 3 of Kris and my boys are out of college and onto their careers and my daughter is a senior in high school. All doing well. Quick update on me - I sold the majority of my broker dealer in 2019 and now am CEO of the post-sale company, Oasis Pro Markets LLC. We have been focused on the digital security/digital asset/crypto/stablecoin/cbdc space and seeking regulatory approval in the US (and other jurisdictions) for an ATS and other trading venues. We are at the forefront of exciting innovations in financial services and I am spending a ton of my time with regulators, consultants, institutional investors and issuers. If you are in digital/fintech area, please reach out. In addition to the above, running a small investment fund with a partner in fintech/digital assets and continue to invest and sit on boards of private and public companies (primarily tech and biotech/medical devices). Enjoy seeing our fellow classmates regularly until Covid-19 hit and hope we can do it again sooner rather than later. best Pat