Our non-partisan group that proactively promotes democratic principles around the world.  More details here.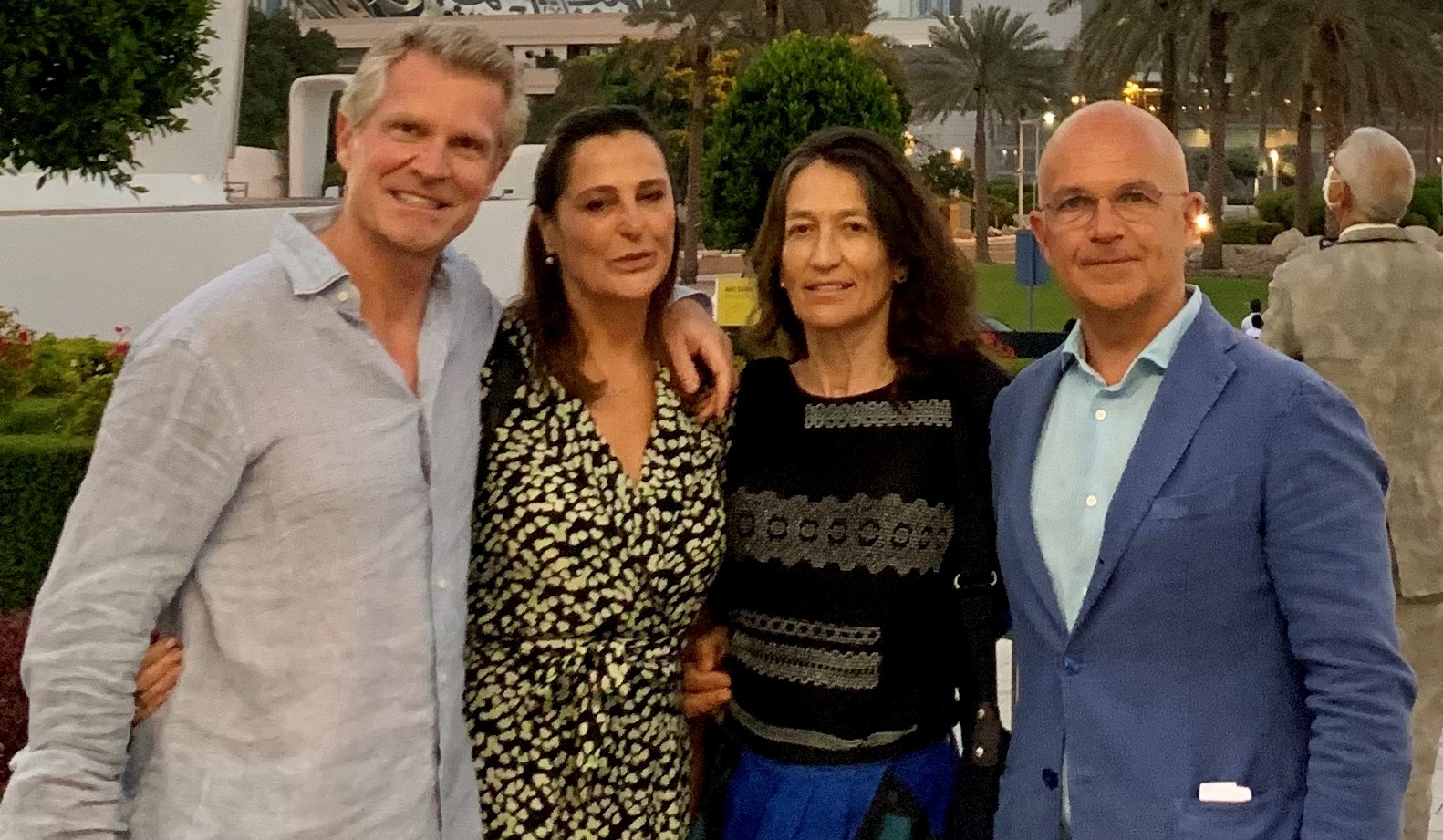 Since January  2021, we've got new updates from Steve Offutt, Chris Fitzgerald, Jordan Foster and Massimo Armanini. Check 'em out!
Thank you Julian for pestering us all to update! The big news for me is that Janese and I and our kids are all now fully vaccinated. An unexpected blessing from Covid (terrible though it was ofc) was having all four kids (ages 19 to 27 now) home and together with each other and with Janese and I for about six of the last twelve months, which never would have happened otherwise. They're all gone again now (two in college at DePaul and U-Wisconsin, two working in New York City and San Francisco) so we are finally truly empty-nesters. I continue to be quasi-retired - doing private equity and VC type investments here and there, and now refocusing on traveling to new places as the world opens up again. The attached picture is of the whole family in northern Arizona over New Year's, which was great for outdoor activities during Covid. Hope to see everyone at our "IRL" reunion in several months!
I am still living in New York City (where I moved from Boston in 1997 "just for two years"). I no longer manage money and I laid the ground for a new career as a macro analyst/writer that would (in theory) carry me to final days or until dementia sets in. You can find me at populyst.net, a contraction of population + analyst (the site has a demography angle), where I publish the Wednesday Briefs on current events every week, and other opinions. Follow the site and let me know what you think, gently. One of the blessings of living in Manhattan is seeing former classmates, some of whom I did not really know at school. Looking forward to a resumption of normality on this score and many others.
What ?? It has been already 30 years!!! Pas possible! Still at the European Investment Bank. After 12 years financing renewables in emerging markets, a year ago, with great COVID intuition, EIB asked me to stay put for a while to join a small group tasked to its draft the Paris Alignment policy and have it ready for showtime on the 1st of January 2021. So, I left behind my 3GW plus of renewable projects to do "policy work". Interesting and done. EIB is now 100% "Paris Aligned" 1.5°c. But, I am missing my wind turbines and other renewables in far-flung corners of the planet, working with developers turning natural elements into electricity. So, hopefully, before too long, I'll be back at it, and I'll be looking for investors!! Pic by Nori Kobayashi with special guest(s). Monsieur Sami Karam