Our non-partisan group that proactively promotes democratic principles around the world.  More details here.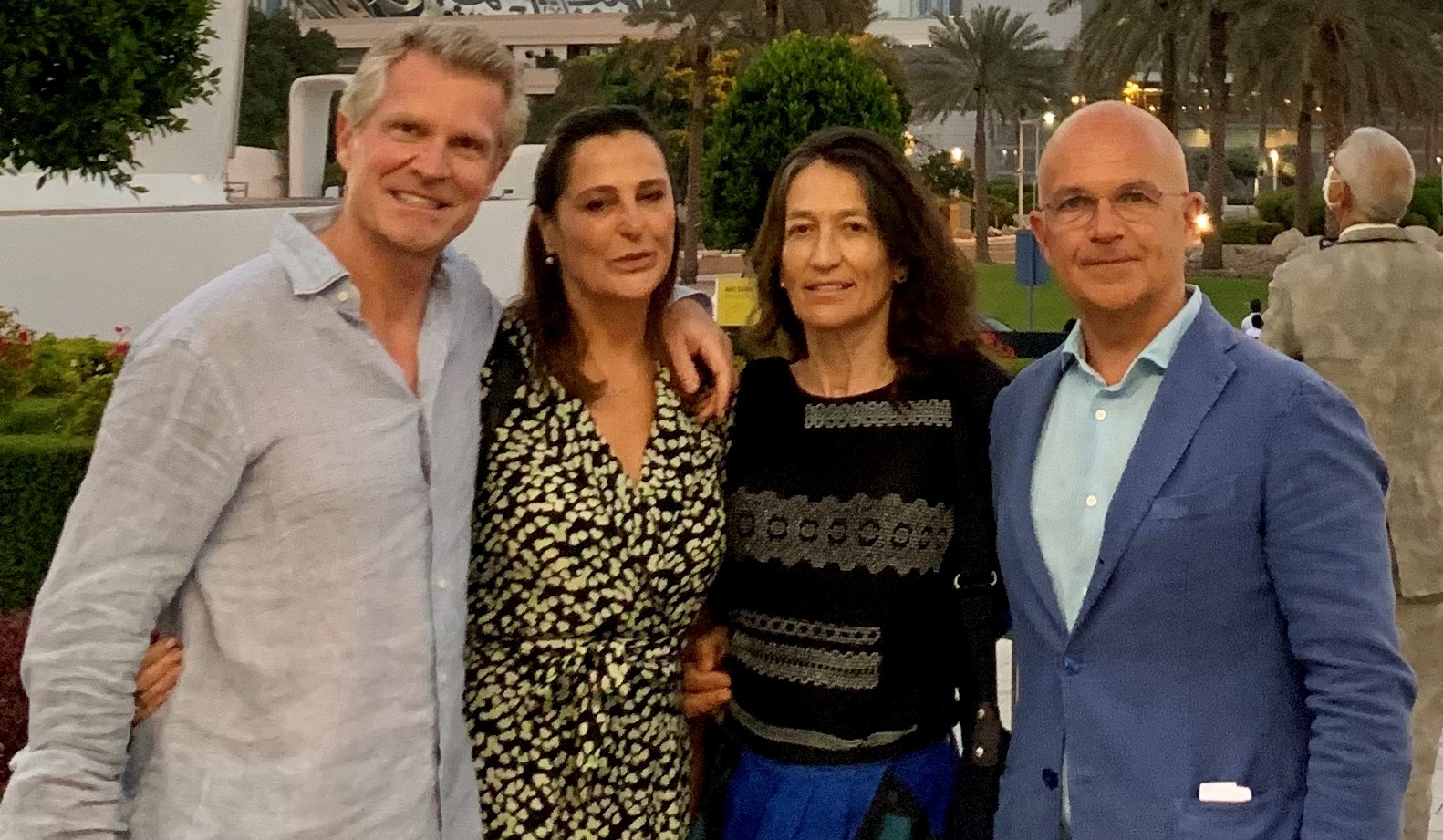 Since January  2021, we've got new updates from Steve Offutt, Chris Fitzgerald, Jordan Foster and Massimo Armanini. Check 'em out!
What ?? It has been already 30 years!!! Pas possible! Still at the European Investment Bank. After 12 years financing renewables in emerging markets, a year ago, with great COVID intuition, EIB asked me to stay put for a while to join a small group tasked to its draft the Paris Alignment policy and have it ready for showtime on the 1st of January 2021. So, I left behind my 3GW plus of renewable projects to do "policy work". Interesting and done. EIB is now 100% "Paris Aligned" 1.5°c. But, I am missing my wind turbines and other renewables in far-flung corners of the planet, working with developers turning natural elements into electricity. So, hopefully, before too long, I'll be back at it, and I'll be looking for investors!! Pic by Nori Kobayashi with special guest(s). Monsieur Sami Karam
After 3 years with the UK civil service leading the action on climate change, I retired at the end of March to return to business. It has been a rollercoaster ride involving Brexit, General Election, multiple reshuffles and more recently the covid global pandemic but real momentum has been built since 2019 when the UK legislated for Net Zero by 2050 and we prepare for COP26 in Glasgow later this year. I even got to work briefly with George Hollingbery (come to our virtual reunion talk on Friday 14th May!). As I consider Board roles for my next phase, I have started training my 16 year old daughter Phoebe for an English Channel Relay in June and I am also writing a book on Channel Swimming!
More time has passed and I've still not written a book, won an award, run for office or figured out why ketchup packets aren't larger. That said I've perfected cold fusion — I'm just keeping it a secret. All is well and hope same with the rest of the cohort/class. Cheers to WG'1991!