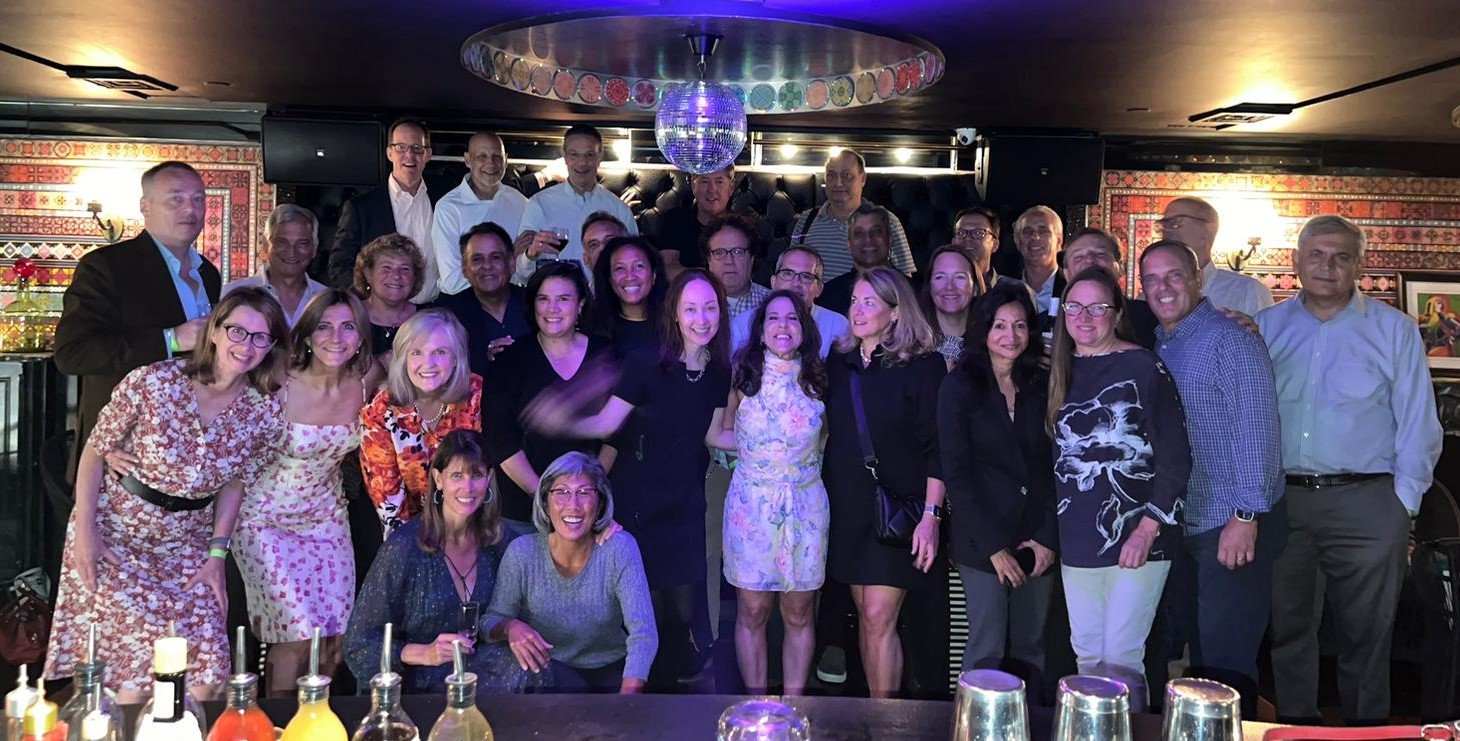 Since July 2023, we've got new updates from Cyrille Arnould, Kacey Carpenter, Rei Yamamoto, Chris Malone, Colly Burgwin and Marty Secada. Check 'em out!
After 10 years I retired (in June) as the CFO of the Foreign Policy Research Institute, a Think Tank located in downtown Philadelphia. FPRI was among the most fulfilling gigs of my career providing me with a level of intellectual stimulation and exposure to outstanding individuals that I had not had since my days in the performing arts. Other fulfilling gigs: CFO of a school for autistic and emotionally disturbed children; and my years at the National Endowment for the Arts (Theatre Program, International Office, & Management Fellows Program) in the 1980s when I was in the world of Theatre and the Performing Arts (pre-Wharton) This is my 3rd (and final?) attempt at retirement. The prior 2 attempts perished on the cross of extreme and utter boredom. So far, this retirement looks like it will hold. (It has to: I am in my early 70s, and my kids were on the verge of locking me in a cage if I didn't retire.) I am splitting time between our house on the Main Line and our beach house in Rehoboth Beach Delaware. I have a 9-month old Goldendoodle puppy to train. I have been streaming stuff I never previously had time for. (Recent recommendations: Homeland, The Sinner, Devil's Hour, Rabbithole.) I am checking off my bucket list musicians/bands that I have never seen in concert. (Springsteen solo on Broadway, the E-Street Band at the Wells Fargo Center, Billie Joel, Stevie Nicks.) I hope to keep my hand in by joining various Arts & Human Services nonprofit Boards in Philadelphia, Rehoboth, and elsewhere. I am also hoping to be a more regular attendee at our various get-togethers. Visitors to the Main Line are welcome. As are visitors to Rehoboth. (I am looking at you Sean Crotty, assuming you still have relatives on the DelMarVa peninsula.) All my best. Miss you all.
INTEGRAL CORPORATION, which was co-founded by Reijiro Yamamoto WG'91, went IPO in Tokyo Stock Exchange on September 20, 2023. This is the first IPO of PE fund management firm in Japan. He's been Representative Director and Partner of INTEGRAL since 2007. He also led GCA, a boutique M&A advisory firm in Japan, go IPO in 2006.
Summer 2023 has been filled with fun family celebrations and travel adventures. Our journey took us to Maine, where we celebrated the wedding of my daughter and her husband. We then traveled to Massachusetts for their graduation from the Emergency Medicine residency program. Our family visits extended to California and Texas, creating a photo log of memorable moments. Back home in Oregon, we love hosting family and friends and exploring our local lakes, rivers, and coast. I'm excited to share that I've launched my Substack newsletter, 'Life is a Journey'. You can explore it here: https://lifeisajourney.substack.com. If your travels bring you to the Pacific Northwest, please let me know. We would be delighted to see you!