Our non-partisan group that proactively promotes democratic principles around the world.  More details here.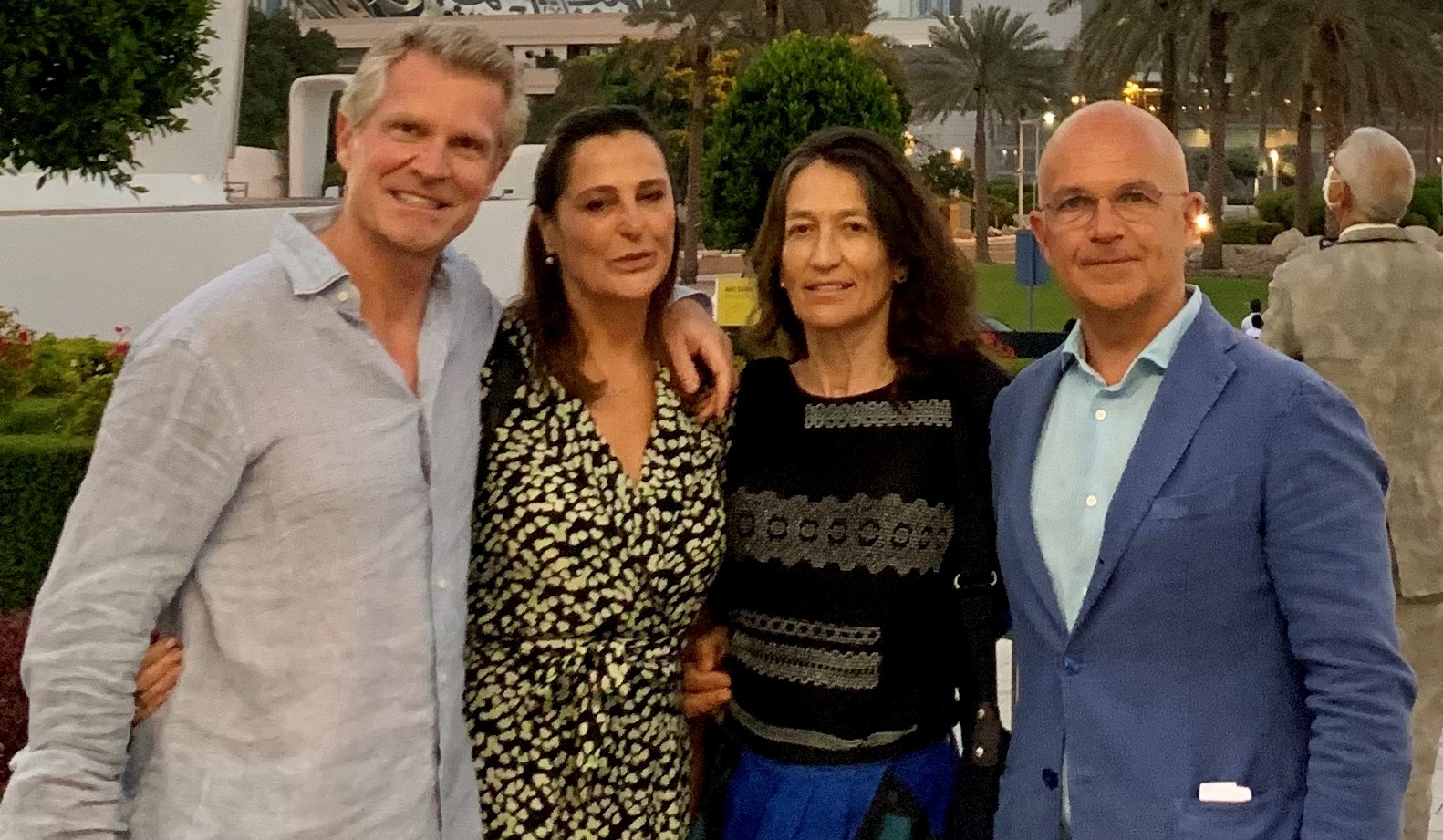 Since January  2021, we've got new updates from Steve Offutt, Chris Fitzgerald, Jordan Foster and Massimo Armanini. Check 'em out!
Marilyn Schwartz Adler has launched a new credit fund called Mizzen Capital focused on lending senior debt, first and second lien, to lower middle market companies $1mm to $10mm in EBITDA. Mizzen was licensed by the SBA in December 2020 and is the second woman owned credit SBIC out of 300 SBICs in the US. Mizzen has closed 10 deals since December and has two others closing shortly. Please reach out with any debt financing opportunities to madler@mizzencapital.com.
Well, it sure has been a while! Hope you are all well and stayed safe through these extraordinary times. 28 years ago, Helene and I came to Sydney on vacation, where we reconnected with the Australian contingent and stayed at the Fitzpatricks'. I guess they did such a good job at hosting us that we moved here from Paris and never turned back! In the attached picture, you will immediately recognize Rob and Bec Fitzpatrick, Andrew Harrison, Peter Doherty (also a Cohort D), and I (some people never change, right!). I will let Alexandra Holcomb and Grant Wilson, whom we also see regularly, post their own picture! We have had regular visitors DownUnder including my high frequent flyer friend Al Paas, Pascal Marat and Cyril Arnould . Our sons, Tim and Alex, are respectively in Uni and last year of high school and live with us and our beloved Labrador Bruno. Workwise, I am still in strategy consulting, having merged the firm I created into Advancy, a global boutique. I look forward to our borders re-opening so that we are able to catch-up with some of you again and hopefully go to the next Reunion in person. Love, David Thevenon
Recently accepted a position as Director of Investments with The Princi Group at Graystone Consulting at Morgan Stanley in Boston.