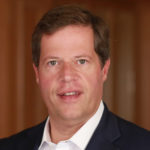 Julian Critchlow: After 31 years with Bain & Company, I finally decided to relocate – to the UK Civil Service! I have joined the Department of Business Energy & Industrial Strategy as the Director General, Energy Transformation and Clean Growth. I have a large business card to fit all of that on it! I am responsible for a variety of policy areas covering over 50% of UK carbon emissions. My clients are very amused that a "poacher should turn gamekeeper" but I excited to continue contributing to the sector that I have worked in for nearly 3 decades. The offices are just down the street, opposite the Houses of Parliament and George Hollingbery!
Marian Merritt: In 2016, I left industry to join the federal government. I'm with the U.S. Department of Commerce/ NIST, working on the National Initiative for Cybersecurity Education, as a remote employee from Los Angeles. We work on helping the nation to close the workforce gap in cybersecurity. The work I do feels like a natural fit after I launched a cybersecurity job training program while at Symantec. Jon and I try to give back to the community as much as possible. I spent three years as a Planning Commissioner for the City of LA (voluntary role) while still at Symantec. I had to give it up when my work travel ramped up. Jon is busy as a wealth manager with Wells Fargo in Century City and he is on an innovation commission for the Mayor. Lastly, I am kind of shocked to discover our three kids are nearly grown, with the youngest about to finish high school next year. Hope you are all well too!
Neil Price: Just completed our move to Seattle. Hard to leave our many friends after 18 years in the mid-west, but it was time for the new challenge. So much to see and do here in the Pacific Northwest, and Tri and I are already hiking regularly. Have also started consulting…. has taken me 26 years to start the entrepreneurial step, but feels very refreshing after corporate life. Other big news was that our son Thomas, who was born while we were at Penn, has just got married in Chicago…. life moves on quickly 🙂
Bret Sewell: I've just moved to the Netherlands with my family. William (14), Georgia (12) and Charlotte (10) are at international schools where they're meeting kids from all over the world. My wife Christine is very involved in the kids' schools. I'm looking for a CEO or General Manager role here in the Netherlands, or elsewhere in Europe. I'm planning to do some advisory/consulting work while I conduct my job search. We'd be delighted to meet up with alums living in the area, or host friends passing through.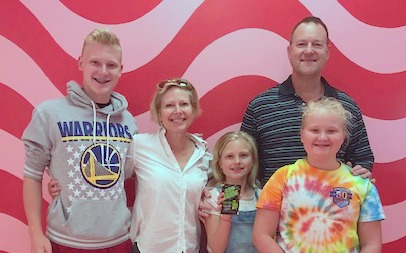 P.M. Steckmest: I had a nice breakfast with Nan & George Montague (+Caroline & James) in Oslo in August on their Scandinavian farewell. Visited London with Esenia and the girls (8-8-6) in October without seeing anybody from Wharton. Michael doing military service. Selling our house and moving to an apartment summer 2019. Happy to host Whartonites going through Oslo.
Mark Lippman: I took off 7 weeks this summer to sail the Down East Circle down the St. Lawrence River and past PEI, Nova Scotia and the US East Coast — about 2200 Nautical Miles. I was joined by Lance Crist (pictured) for the final leg from Newport to Oyster Bay. In November, I had sailed Norfolk to Tortola. Looking for crew for the 2019 Marblehead – Halifax race. Send me an email!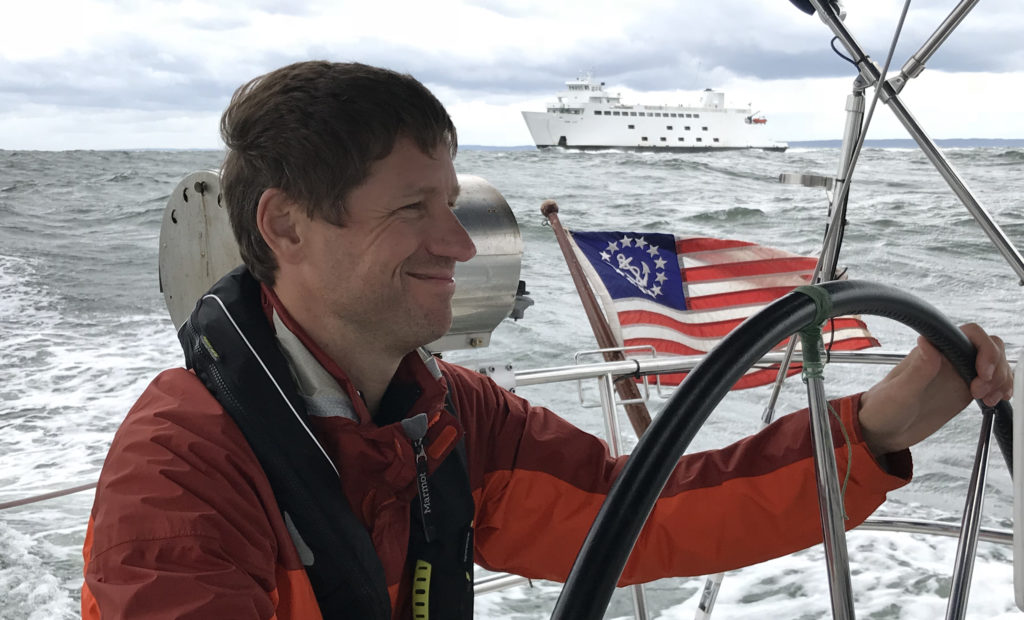 Tammy McLeod: Although I've been at it for almost a year now, my new role as CEO of the Flinn Foundation is a great fit. Our focus is on grant making in the biosciences and in entrepreneurship but we also work in arts and culture and civic leadership. Would love to connect with other WG91 friends this year!
Jordan Foster: Still living in Scarsdale and work is same: still a partner at Marshall Wace. Children having a nice life. I just wish I could get them to work at a restaurant or ice cream store or mow lawns (as I did when I was a kid). These are different times however… iPads and FaceTime and such. Hope all are well and healthy. I trust I've differentiated myself my not commenting on politics, or even dropping subtle cues. Biggest beef: people posting pix on Facebook of them with arm around famous/rich person.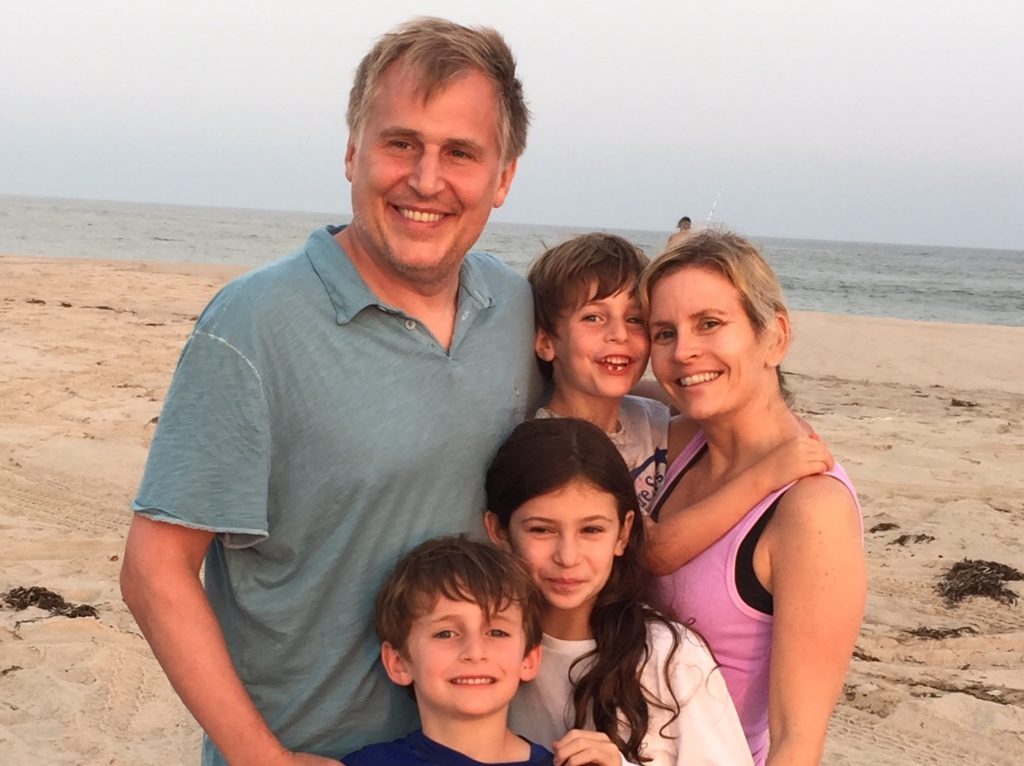 Rick Deitch: Kid #3 is off to college – three down, one to go! Our middle son, Aidan, started at University of Wisconsin School of Engineering in Madison in September. Our oldest son is still working at Palantir, but now based in NYC instead of Europe. Our daughter is doing her semester abroad in Copenhagen and Janese and I will be visiting her there soon. And our youngest son is a junior in high school and starting his own college search. Best recent trip was Nova Scotia this past summer. Check out Janese's latest paintings at www.janesedeitch.com and my boring work stuff at www.rsrfinance.com.