Colin Watts: I've joined the Walgreens corporate team as the Chief Innovation Officer which is a fancy title to say I'm helping this leading drugstore chain start to make a major shift into the healthcare arena via new services and innovation platforms. The opportunity is immense especially in the year of healthcare reform, but the commute between Princeton and Chicago leaves a bit to be desired. Still a happy homeowner in Princeton going on 10 years with our three daughters Austen (17), Sydney (14) and Spencer (7) all healthy and pursuing diverse interests. Would love to hear from folks at wattsprinceton@gmail.com or on facebook. Take care, be well.
Dawn Hines: We are continuing to make progress with our fund and investments in Africa, and I am also helping our family manufacturing business Michigan, to reposition itself during this meltdown in the US automotive sector.
Stowe Sprague: Richard and I are living in Beijing with our 3 kids, where Richard works for Microsoft's Macintosh division. More details at http://www.richardsprague.com and http://stowechina.wordpress.com.
Theresa Clouser: Last November we welcomed our 2nd child, Kathryn Irene (Kate) Clouser. Big brother Evan (5) is very protective and can make her laugh on a dime. I am back to work full time at Amgen, still working in Oncology Global Marketing and really en
joying it; just wish I could get a full nights' sleep sometime soon!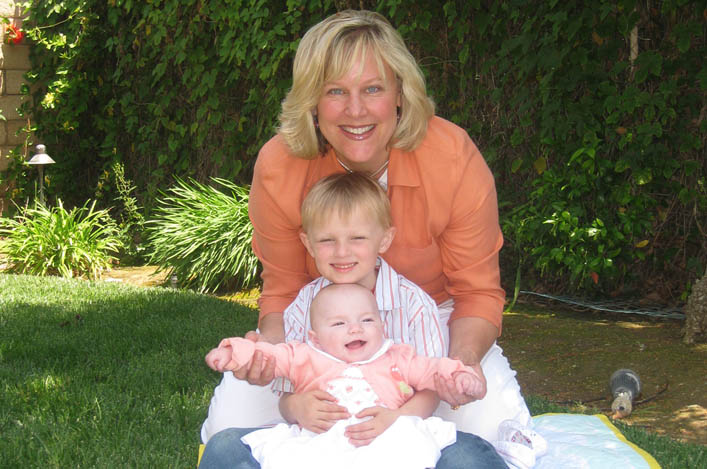 Tina Winfield Achkar: I am living in London with my husband and three kids. I'm helping my oldest son Jeremy who is in 11th grade get ready for college applications. It brings back lots of memories of Skidmore !!! It doesnt seem like 25 years have past since I was living in Scribner Village with Danae Martin, Monica Verwaay and Andrea Demirjian. Andrea and I are still great friends and talk on SKYPE regularly.
Brett Sewell: My wife Christine and I are busy raising our 3 little ones–William (5) and Georgia (3) who are in pre-school, and Charlotte (1) who just learned to walk. I am looking for my next executive role. I've been a startup CEO at 3 companies, and I'm looking at a variety of opportunities at small and large companies, in technology and other industries.

Diane McGrath: My husband Vincent Toolan (WG/G 96) and I are overjoyed to announce the arrival of our son Thomas Paul Toolan, born August 18th, 2009. Thomas joins big brother Christopher, who is 2 years old. Our family relocated from London, England to Palo Alto, California this summer. Vincent is a Finance Director at Google in Mountain View, California.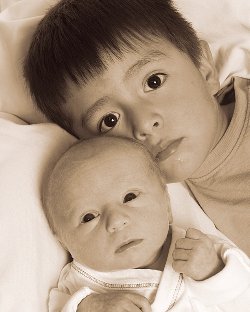 Brian O'Connell: Since graduation, I have been involved in the medical device and supply industry working in various capacities for Cardiac Pacemakers Inc, Guidant, Myocor and am now the President and CEO of Key Surgical, Inc. After living in Minneapolis, Pittsburgh and San Jose, I am now back in the Twin Cities with my wife Lynne Rasmussen and sons Declan (5) and Logan (2 1/2).