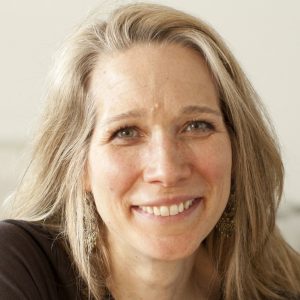 Luncinda Duncalfe: I'm still in the Philly area, living in Fort Washington with my husband, Russell, who is VP Platform at search startup Duck Duck Go and my daughters, 12 and 15. I'm CEO of Monetate, which is a software platform used by big brands worldwide to personalize their customers' experiences online. I also have a company that delivers fresh prepared healthy meals called Real Food Works (www.realfoodworks.com). In my spare time I'm still doing martial arts and have taken up downhill skiing.
Jordan Foster: Sara and I live in Scarsdale and our children are 11 (Andie), 7 (Benny) and 5 (Danny). I'm a partner at Marshall Wace and have been here since 2009. We moved from New York City to Westchester in 2014 — the same week my firm moved its US office from Greenwich to Manhattan. I had a modest commute for one day! Sara and I (and the kids) look forward to the reunion. We plan to attend the Saturday evening event. I hope we can avoid discussing the ISLM curve and Black-Scholes. And I suspect Ed Allinson's hair will still be thick and grey.
Bharati Jacob: Hello Friends – look forward to meeting many of you at the reunion next week. it doesn't feel like it has been 25 years since we graduated! this is my first update – ) after graduation, I worked at Northwest airlines along with Carolyn Gibbs and Liz Olson for a couple of years. I moved back to Bangalore India in 1993, initially worked at Lazard India before becoming a venture investor. I have been investing in startups in India since 2000 -across 3 funds. on personal front – I have a daughter who is a junior at Mount Holyoke college in western MA. let me know if your travels bring you to Bangalore – would be great to connect outside the reunion!
Tina Winfield: The 25th reunion is especially memorable: my son Jeremy is graduating from Penn the same weekend. My son Paul is also a Penn student (rising Junior) so I spend a lot of time in Philadelphia. Habib and I live in London and are very grateful that our son Lucas, 14, is still at home with us. I have a University Admissions consulting firm and volunteer for a variety of education-oriented charities. I am still writing 'that book'. This family photo (kids, husband, parents, sister's family, cousins) was taken at Thanksgiving.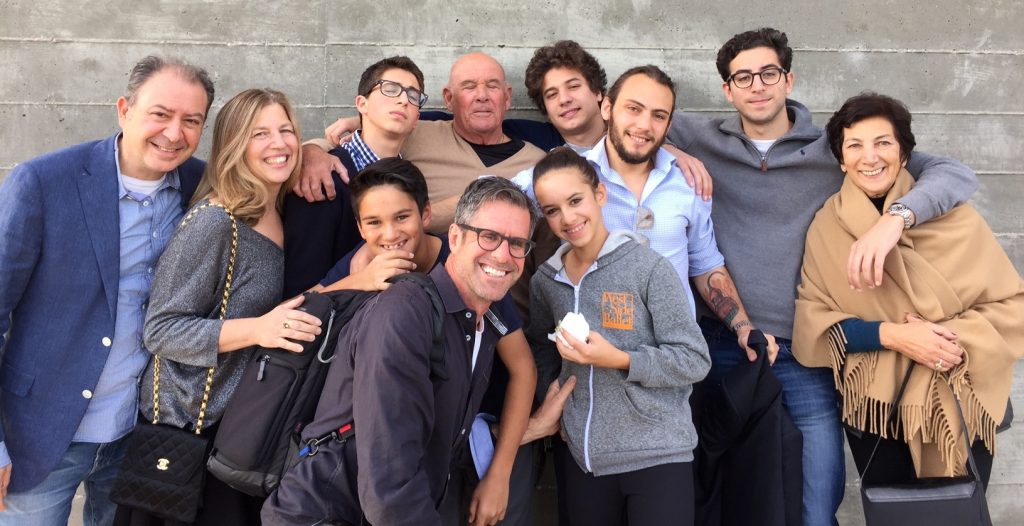 Mark Lippman: Kathy and I are still in the DC area and will become empty-nesters in the fall when Rachel (UVA) and Aaron (Bucknell) head off to college. I sold our firm Arsenal Security Group to Robert Half in June 2012 and embarked on an around the world trip with R&A which ended at the London Olympics. Along the way we saw classmates including Jaime and Pilar del la Barra who have graciously hosted me 3 times over the years. I have stayed on at RHI as a Managing Director for their Cybersecurity Practice but still get to spend our summers on Lake Ontario. We are 7 miles from Niagara Falls so please reach out to me if you are nearby. Hope to see you at reunion.