Lance Crist: Had a great weekend skiing in Sun Valley Idaho with Frank Wheeler, Carl Steffens, Rich Joseph, Kristin Farrell and Jeff Anderson!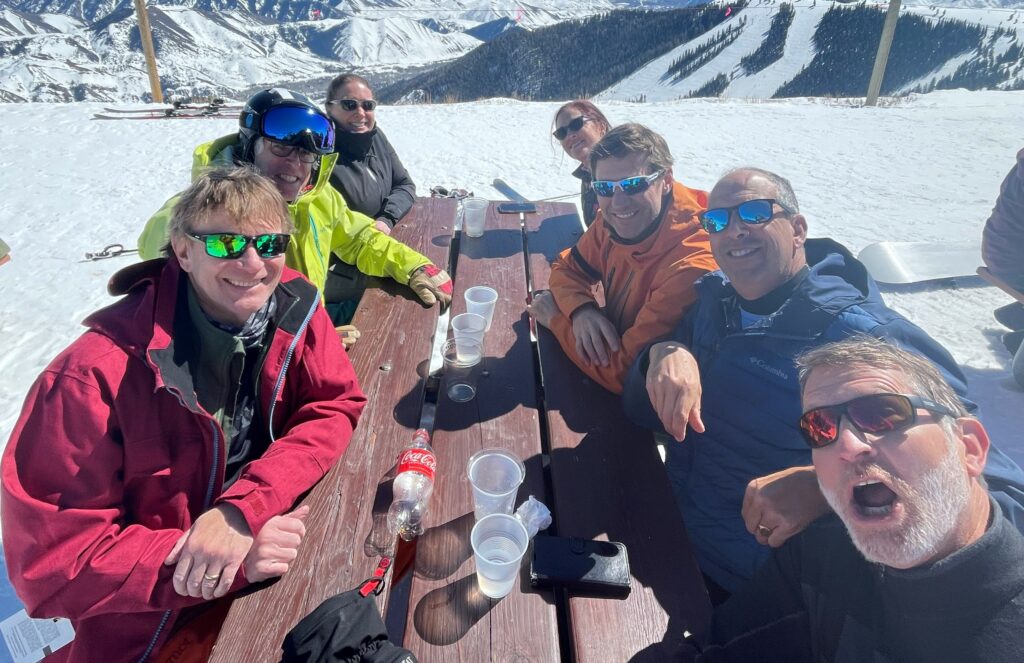 Tim Nash: We had a mini WG '91 reunion in Hingham, MA in June. Pictured here are David Hallagan, Jamie Seppala, Jonathan Kelley and I.  Not much has changed in 30 years!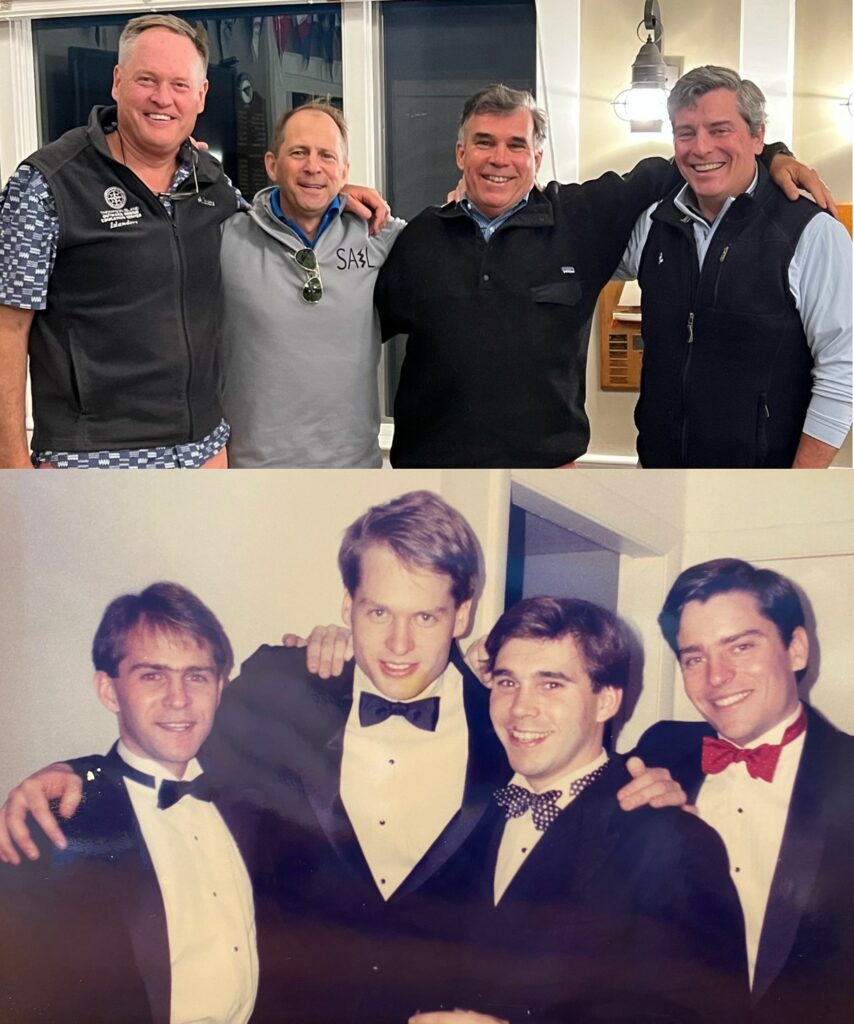 Steven Pinsky:  I hope you are all well. After almost two decades of providing Transitional CFO, COO and Consulting work, I have decided to take a full time CFO gig at Silver-Buffalo, a licensee of great properties such as Disney, Marvel, Harry Potter, DC and Warner Brothers. The company was founded by a Penn grad and is based in New York. On the personal side, the whole family also seems to be transitioning. Gayle switched from fifth to second grade and is loving it. Jaclyn switched from Sony to Universal and is welcoming international travel again. Brett is now an ICU nurse at Lenox Hill and Justin moved to Columbus Ohio and is programming for Capital One remotely. If anyone finds themself in NYC, I am in the city several days a week.
George Hongchoy: We had a classmate gathering in Sydney at the Fitzpatrick's, which included L to R David Thevenon, Dannie Hongchoy, Andrew Harrison, Rob Fitzpatrick, Rebecca Fitzpatrick, me and Gordon Black (WG'90).