Julian Critchlow: After 3 years with the UK civil service leading the action on climate change, I retired at the end of March to return to business. It has been a rollercoaster ride involving Brexit, General Election, multiple reshuffles and more recently the COVID global pandemic but real momentum has been built since 2019 when the UK legislated for Net Zero by 2050 and we prepare for COP26 in Glasgow later this year. I even got to work briefly with George Hollingbery (come to our virtual reunion talk on Friday 14th May!). As I consider Board roles for my next phase, I have started training my 16 year old daughter Phoebe for an English Channel Relay in June and I am also writing a book on Channel Swimming!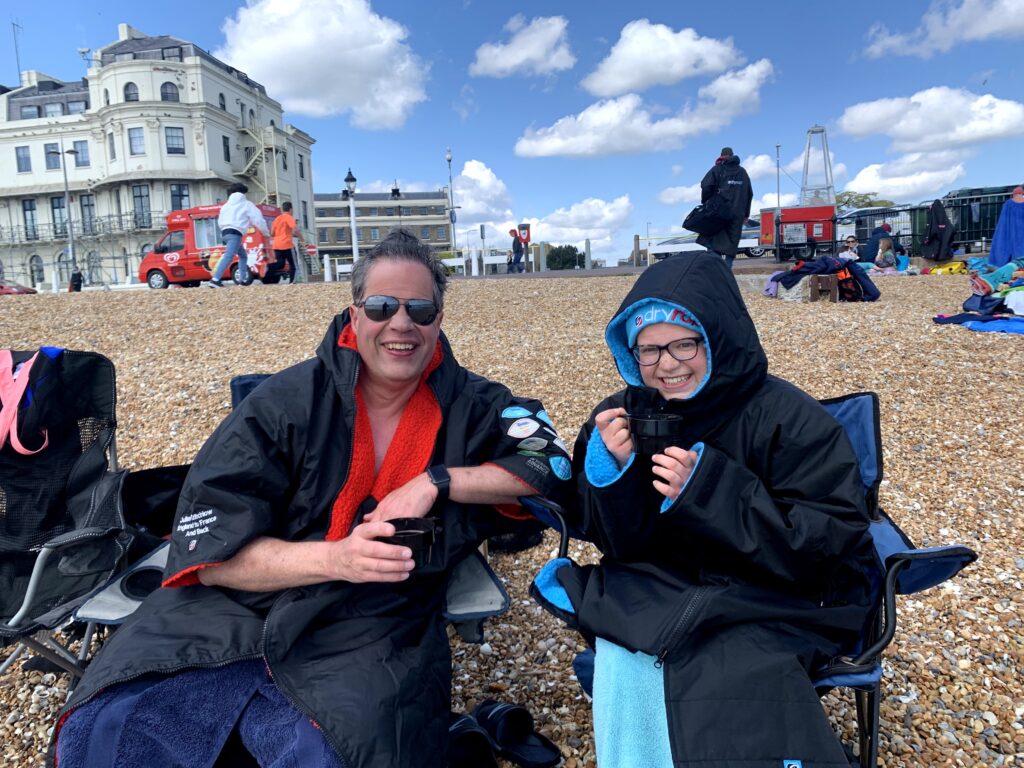 Cyrille Arnould: What ?? It has been already 30 years!!! Pas possible! Still at the European Investment Bank. After 12 years financing renewables in emerging markets, a year ago, with great COVID intuition, EIB asked me to stay put for a while to join a small group tasked to its draft the Paris Alignment policy and have it ready for showtime on the 1st of January 2021. So, I left behind my 3GW plus of renewable projects to do "policy work". Interesting and done. EIB is now 100% "Paris Aligned" 1.5°c. But, I am missing my wind turbines and other renewables in far-flung corners of the planet, working with developers turning natural elements into electricity. So, hopefully, before too long, I'll be back at it, and I'll be looking for investors!! Pic by Nori Kobayashi with special guest(s). Monsieur Sami Karam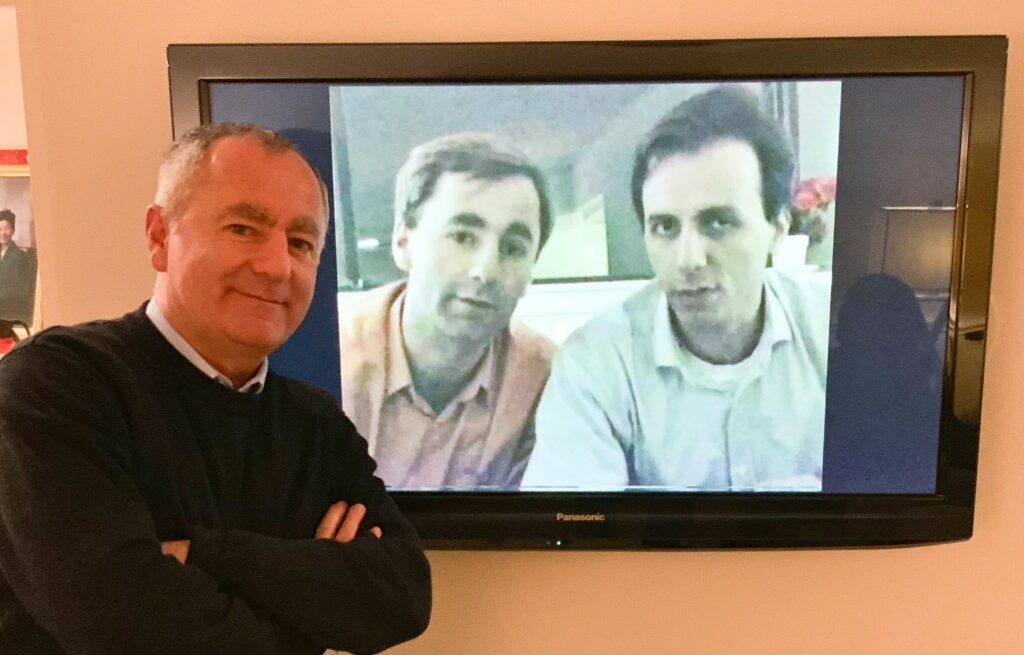 Sami Karam: I am still living in New York City (where I moved from Boston in 1997 "just for two years"). I no longer manage money and I laid the ground for a new career as a macro analyst/writer that would (in theory) carry me to final days or until dementia sets in. You can find me at populyst.net, a contraction of population + analyst (the site has a demography angle), where I publish the Wednesday Briefs on current events every week, and other opinions. Follow the site and let me know what you think, gently. One of the blessings of living in Manhattan is seeing former classmates, some of whom I did not really know at school. Looking forward to a resumption of normality on this score and many others.
Rick Deitch: Thank you Julian for pestering us all to update! The big news for me is that Janese and I and our kids are all now fully vaccinated. An unexpected blessing from Covid (terrible though it was ofc) was having all four kids (ages 19 to 27 now) home and together with each other and with Janese and I for about six of the last twelve months, which never would have happened otherwise. They're all gone again now (two in college at DePaul and U-Wisconsin, two working in New York City and San Francisco) so we are finally truly empty-nesters. I continue to be quasi-retired – doing private equity and VC type investments here and there, and now refocusing on traveling to new places as the world opens up again. The attached picture is of the whole family in northern Arizona over New Year's, which was great for outdoor activities during Covid. Hope to see everyone at our "IRL" reunion in several months!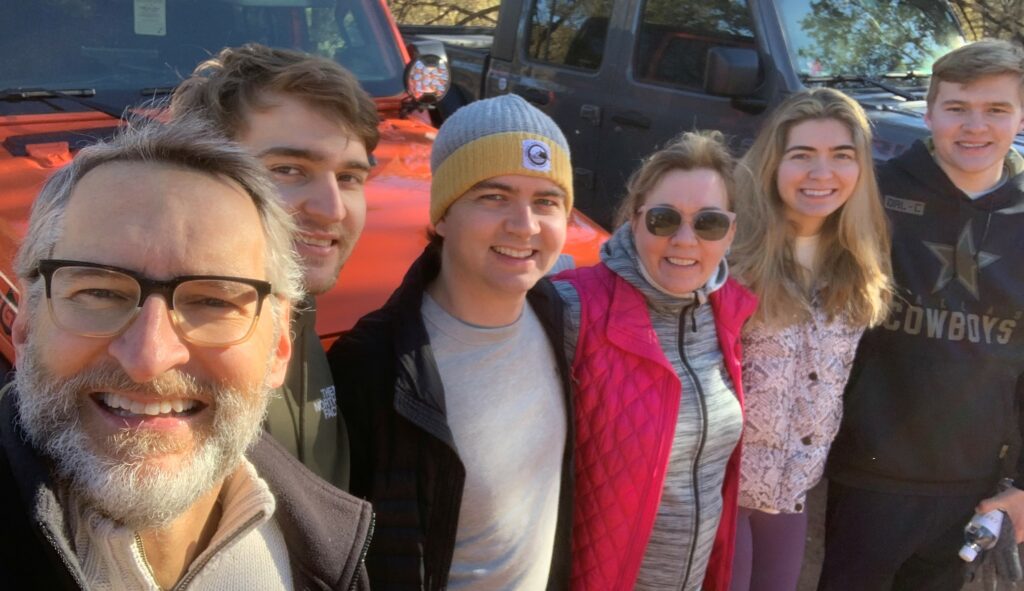 Gregory Markel: Recently accepted a position as Director of Investments with The Princi Group at Graystone Consulting at Morgan Stanley in Boston.
David Thevenon: Well, it sure has been a while! Hope you are all well and stayed safe through these extraordinary times. 28 years ago, Helene and I came to Sydney on vacation, where we reconnected with the Australian contingent and stayed at the Fitzpatricks'. I guess they did such a good job at hosting us that we moved here from Paris and never turned back! In the attached picture, you will immediately recognize Rob and Bec Fitzpatrick, Andrew Harrison, Peter Doherty (also a Cohort D), and I (some people never change, right!). I will let Alexandra Holcomb and Grant Wilson, whom we also see regularly, post their own picture! We have had regular visitors DownUnder including my high frequent flyer friend Al Paas, Pascal Marat and Cyril Arnould. Our sons, Tim and Alex, are respectively in Uni and last year of high school and live with us and our beloved Labrador Bruno. Workwise, I am still in strategy consulting, having merged the firm I created into Advancy, a global boutique. I look forward to our borders re-opening so that we are able to catch-up with some of you again and hopefully go to the next Reunion in person. Love, David Thevenon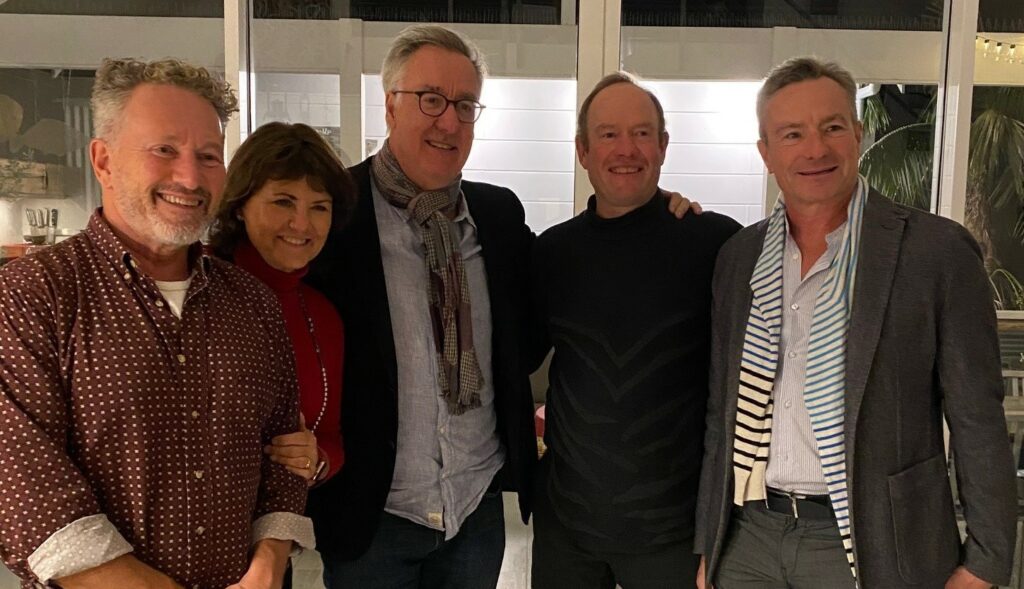 Marilyn (Schwartz) Adler: I have launched a new credit fund called Mizzen Capital focused on lending senior debt, first and second lien, to lower middle market companies $1mm to $10mm in EBITDA. Mizzen was licensed by the SBA in December 2020 and is the second woman owned credit SBIC out of 300 SBICs in the US. Mizzen has closed 10 deals since December and has two others closing shortly. Please reach out with any debt financing opportunities to madler@mizzencapital.com.
Larry Ioffredo: Here is a photo of Pal Berg and myself after competing in the Steamboat Springs Classis Pickleball Tournament. Unfortunately we did not represent Cohort B very well with our performance but look forward to being able to play in the 60+ category in the future. I have to wait for Pal to catch up to me in a couple of years. Please extend an open invite to all of our classmates to drop a line to me if they are visiting Steamboat Springs Colorado. Great all year round activities.