David Chua: Christina and I welcomed the birth of our second son Jared Wei-Der Chua on 7/10/07. Three year old Caleb is very excited over the arrival of his little brother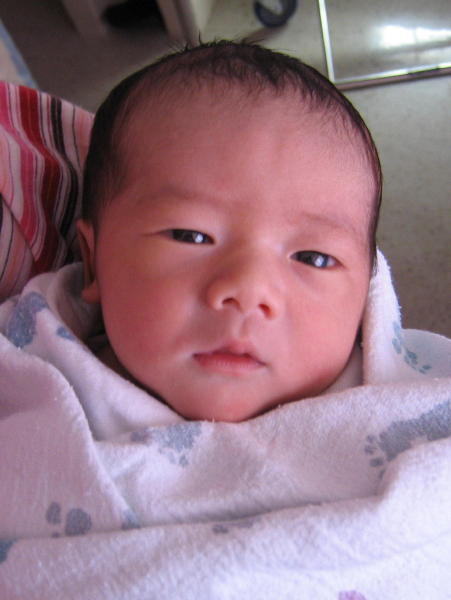 Mark Thomas: I'm enjoying life working out of the Silicon Valley office of Nokia helping turn the mobile phone giant into an internet company! Kate and John are now 11 and going into 7th grade. I have lost touch with many of my SF based Wharton counterparts but would love to hear from any of you out west! (mark@digitalthomas.com).
Rob Cain: My film production and distribution activity has ramped up considerably this summer: My company's film BROKEN ENGLISH (Parker Posey, Gena Rowlands) opened to good reviews and solid business in July; my film LAURA SMILES opens in New York and LA in late July; THE AMATEURS (Jeff Bridges, Joe Pantoliano) and THE MYTH (Jackie Chan) will release this fall; and FOODFIGHT! (Charlie Sheen, Eva Longoria) and MONGOL release at the end of 2007. I'm always looking for partners and would welcome contact from Wharton alums. rob@sparkLLC.com
Ted Nash: Since my last update three and a half years ago, a baby boy (Benjamin)was born into our family in April 2005, bring our children count to three. Shortly thereafter, I returned to the M&A advisory business(still with the CIBC group) to run the firm's Canadian practice. Work is moving at a blistering pace, perhaps peaking in recent weeks with our work for Rio Tinto on its pending acquisition of Alcan to form the world's largest aluminum company and for Bell Canada on its pending sale to Teachers/Providence/Madison Dearborn as the world's largest everleveraged buyout.
Linda Jenkinson: Well so much has happened since I last posted.. I have a little girl Belle who just turned 3 – I am owner and CEO of LesConcierges and have just set up an Western African investment fund and foundation with a group of global women.. Basing myself out of Mill Valley and San Francisco, California.
David Steinberger: Since 2005 I have been President and CEO of the Perseus Books Group, which is now the largest independent company in the book publishing industry. The company is owned by the private equity firm Perseus LLC. I am living in New York with my wife Dara Caponigro, daughter Sofia, son Stefan and our dog Lily.
Marian Merritt: I'm in a brand new role – that of Symantec's first Internet Safety Advocate. After ten years managing Symantec's consumer product teams and then overhauling our corporate web properties, this is quite a challenge! I'm on the road a lot more, representing Symantec in government and community efforts and am currently partnering with Miss America 2007, Lauren Nelson, to promote online safety for children. I've also been featured in a number of publications discussing the current internet threat landscape and practical solutions for consumers. A little public speaking to date, too. I have to admit, getting to try on the actual Miss America tiara was, to say the least, a giggle. Could I possibly be the first Whartonite to do so? Please visit my "official" website,www.norton.com/familyresource. Jon and the kids are doing really well (though we all wish I were home more) and we'll be taking a break this summer with a visit to several national parks.
Diane McGrath: My husband Vincent Toolan (WG/G 96) are thrilled to announce the arrival of our first child, Christopher Austin, born January 4th in Guatemala. St. Christopher, who is the patron saint of travel, is an appropriate name for a child who will criss-cross the United States, UK, France and Gibraltar in the first months of life. Many more trips are planned to take advantage of my generous maternity leave from Reckitt Benckiser as Global Head of Licensing.