Massimo Armanini: Still in Milan but with our older son Tommaso studying political economics at Kings College . I started my own investment company and bought an engeneering company specialised in gas and oil treatments. Elena and myself are slowly improving our golf and our youngest son Martino now 17,very passionate about cooking, is attending the International school in Milan.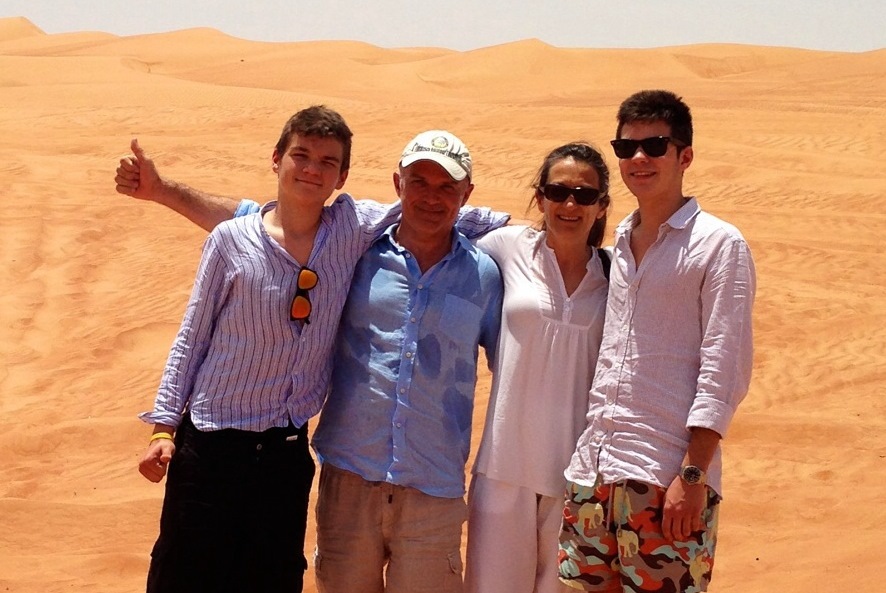 Colin Watts: Life in Princeton/NYC is great. I'm in my third year leading the healthcare business at Weight Watchers bringing new innovation to the challenge of health & fitness globally. Bonus extra: our 3 girls are at terrific stages of life, one headed into advertising in NYC, one heading into sophomore year at Amherst and the little one turning into a tennis phenom. Midlife could not be better!!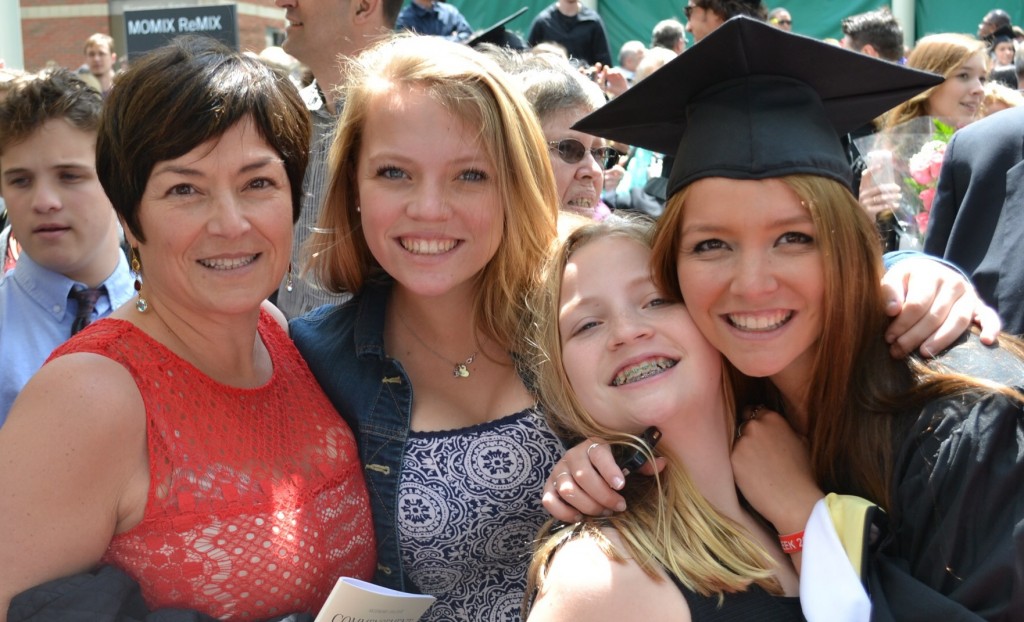 Simon Guenzl: My wife (Amy Shapiro, WG91 Cohort K) and I have been living in Westchester County, NY for the last 18 years. Our twins are now both juniors in college. Professionally, it's time for a new career. My partners and I recently decided to restructure our 20 year old private equity fund of funds firm and cease new investment activities, so I'm taking some time off this summer and then will be looking for a new opportunity to manage the alternatives program for an institution such as a diversified asset manager, family office, endowment or foundation. I'm always happy to grab lunch or coffee with any WG91 folks coming through New York, so please look me up.
PM Steckmest: July 5th marked a ONE-YEAR timeline for the upgrade of my summerhouse in Åsgårdstrand into a 4 bedroom, 2 bath summerhouse with guest facilities. All my girls are gone to Moldova for 6 weeks summervacation while Esenia is looking for investors for Moldova as they are soon joining the EU. Michael is playing tennis, and I am still doing real estate 🙂
Rick Deitch: Having a busy summer, including prospective college visits with our daughter (entering her junior year of high school this fall). Her older brother is at Stanford so we are trying to steer her west as well, so we don't end up with our four kids at the four corners of the earth. Later in the summer taking all four to Europe – the youngest is 12 so perhaps we have lost our minds. On the business front, still investing in a variety of companies – many focused on cloud computing. Our latest is Compass DataCenters. Our old company (that we sold in 2010) has now become IBM Cloud Services division, so apparently we sold too early!
Chris Fitzgerald: Recently started a new position as CEO of American Dryer Corp in Fall River, MA, and looking to connect with Providence and Boston-area alums. Daughters Katie and Emily are both out of college now (Villanova and Penn, respectively), Megan's at Fordham and on the soccer team there, and Jack's our last high schooler. Joanne and I are doing well and still have our home base in Monroe CT.
Peter Doherty: Living in Sydney, Australia. Married to Jan and have three children (Catherine, Eloise and Charlie). Have been working as an entrepreneur in the mining industry since 2001 and enjoy what I do. Get to NYC regularly. Please get in touch if you are coming to Sydney.
Kacey Carpenter: Full house this summer with all four of our kids home from college for the summer! Cass will be a senior, Emma a junior, Kevin a sophomore, and Rob a freshman. It has been busy and we bought a second refrigerator to supply the groceries. Kathy and I are enjoying this precious time with our kids and also looking forward to getaway weekends in the Sierras in the fall! I have trips coming up this summer to Vegas, Brussels, and Sydney Australia in September.
John Gernon: I was named President and Principal Executive Officer on the Morgan Stanley and AIP Mutual Funds in May. The fund families have $135 billion assets under management across 100 funds.
Bill Gerardi: After 14 years in Chicago, most recently as Chief Medical Officer for Aetna's Medicaid business in Illinois, I will relocate to Minneapolis on 8/1 after a trip to Bali and Singapore to start as the Chief Medical Officer for Blue Cross and Blue Shield of Minnesota.
Colly Burgwin: I retired last summer. And then unretired about 7 months later. The following is my Facebook post about it: I have un-retired. Two weeks ago I took a position as the Director of Finance for a Philadelphia-based think tank called the Foreign Policy Research Institute. Retirement had its pros and cons. Pros: *Bodysurfing at Rehoboth in August & September. (Especially September without the crowds and parking meters.) *Undertaking a number of deferred household projects. (Especially trips to Goodwill.) Cons: *Boredom. *Being, by default, the go-to person to deal with the fact that our township (Paoli)does not plow our street. (On a side note: of the seven snowiest winters in Philadelphia history, four have been during our time here. I assume it is payback from Miami for my giving the town the finger during the drive up the Florida Turnpike as we moved to Philly twenty-five years ago.)
George Hongchoy: Careerwise, I have been CEO for just over four years of Link Management Ltd, manager of Link REIT (www.thelinkreit.com). I caught up with Javier Gomez de Olea at the Wharton Global Forum in Beijing in June. Joe Buccilli and his family when they come from Shanghai to Rugby Sevens. Our two kids have been at boarding school in England in the past few years. Natalie will join the class of 2018 at Wharton in August and I am looking forward to going back to Philly with her. Adrian has three more years to go and is enjoying his time at Winchester College.