Bill Shelton: As disappointing a year as 2020 has been, the Shelton family had some highlights. In a month, I will have been at Juniper Networks for 13 years. My wife, Lani and I celebrated our 33rd wedding anniversary in January and a few days later our daughter Jessica, who was born at Wharton, gave birth to her second daughter, doubling our grandchild count to 2. From March til July we spent most of the time at our 100 year old farm house in Browns Cove, Virginia, outside of Charlottesville with all our children and their families. In May, our youngest child, Sarah graduated from Belmont University and in August started a Master in Social Work program at Penn. Also in August, our second child, John and his wife Katelyn had twin boys, doubling the grandchild count again to 4. Our third child, Ellie continues to work at a Young Life Camp called Lake Champion in Glen Spey, NY.
Jordan Foster: Thankfully COVID-free so far! Spent much of July and August in Water Mill and saw Curt Cimei (WG'91) and his family for outdoor visit. Heading into year twelve at Marshall Wace. Still in Scarsdale with three kids and two Australian Labradoodles. Hoping 2021 brings health and joy to all and that Evan Sturza, Sami Karam and Pat LaVecchia and I can resume our quarterly lunches!
Dean Potashner: Social distancing to the extreme. Moved to a small island off of Maine. If I can work remote, might as well pick my favorite spot.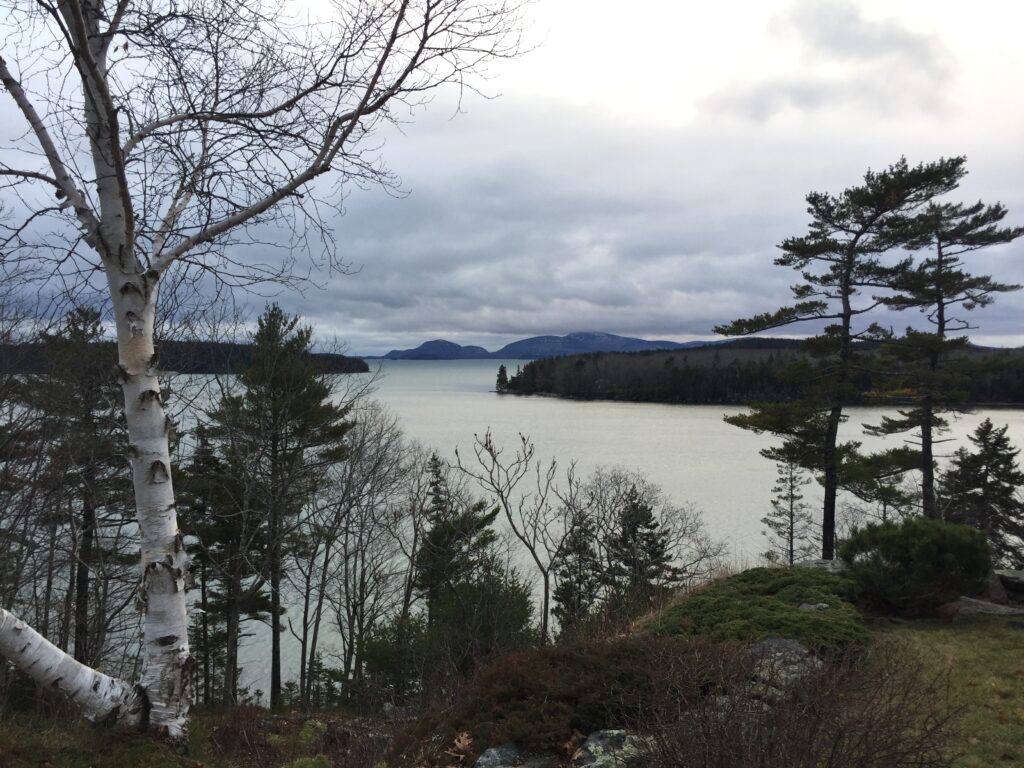 Julian Critchlow: Like "legacy hand" and "you are on mute", saying 2020 was a "challenging" year is to resort to cliches! On a personal front, very sadly we lost my father in May to COVID and Sarah's mother in December to ill health. But on a more optimistic note, we thoroughly enjoyed having all 4 children home for the year (with boyfriends and girlfriends often!) – and replaced swimming with an enormous number of walks with Eszter (pictured) during the multiple lockdowns. My planned Catalina and Manhattan swims were postponed to 2021 (fingers crossed)! On the work front, it has been crazily busy as delivering net zero became a central focus as the UK looked to build back better in the post-COVID world. The year ended with the Prime Minister announcing an ambitious 10 Point Plan for a Green Industrial Revolution and an 68% reduction in UK carbon emissions by 2030, all ahead of the UN Conference of Parties that the UK will host in November 2021. A huge achievement for my teams which supported all these programmes.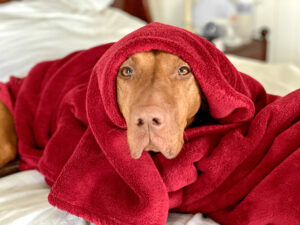 Kacey Carpenter: 2020 has been an impossibly complex and challenging year in so many ways… Still, I am grateful for so much including the precious opportunities to spend time safely with family, so fortunate with so many friends and colleagues who have supported me this year during my journey with Bernie, saving the planet at the Sierra Club, moving to Oregon with incredible outdoors to kayak, hike, and explore nature, and making the most of every day because time is our moment precious resource. I wish everyone a safe and happy New Year and look forward to a new beginning in 2021.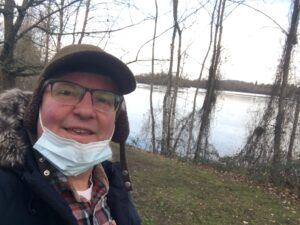 Steven Pinsky: I hope all are well in these trying times. Since my last update I have joined UHY Advisors to help build the Transition Consulting Practice. I have spent most of 2020 eating, breathing and sleeping PPP loans for well over 100 clients. I also recently became interim CFO for a public pharmaceutical company helping them navigate through a turnaround. Proud of my wife Gayle who is teaching 5th grade in these crazy times and my son Brett who just became a nurse working with COVID patients (talk about timing). Son, Justin, and daughter, Jaclyn, are managing not to go crazy working from their apartments. I miss seeing you all and please be safe.