Bill Feingold: 50 is the magic number–I have finally committed to starting Hillside Advisors (Valhalla, Westchester County, NY), my consulting and possibly asset-management firm named for my elementary school in Berkeley. I have a great business partner in George Chuang. We focus on convertible bonds but are going to branch out to related stuff, since converts touch everything. Also working on my third book, for a much wider audience than the first two. Jennifer and I still live in Dobbs Ferry, NY with two our wonderful daughters who are growing far too fast.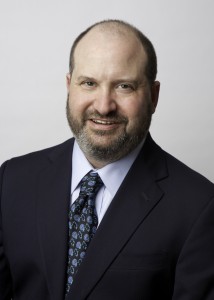 Kacey Carpenter: 2013 was the year of the big move. Kathy and I combined houses with everyone home for the summer. Then Cass, Emma, and Kevin headed out to college leaving us with Rob at home for his senior year in high school. 2013 was also a year of many trips. I visited Dubai, London, NYC, Boston, Washington DC, Seattle, Portland, Eugene, New Hampshire, Vermont, Maryland, and more. We also enjoyed some camping trips in my rpod including tailgating at football games and trip to San Diego!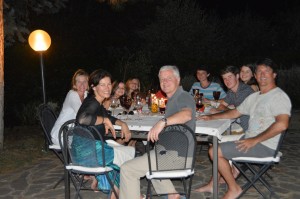 Grant Wilson: We moved to Florence, Italy in August last year. Our 3 kids go to the International School and we are all enjoying emersion in the amazing renaissance history and culture of this incredible City. If you've never been, add it to your bucket list. And stay a while we would love to see you. Dan Jansen and family visited in August last year; Rob Fitzpatrick and family at Christmas; And we bought a car from Massimo Armanini. The Wharton Family in action!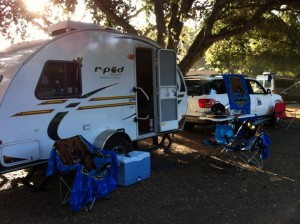 Scott Honour: I am currently running as a Republican candidate for governor of Minnesota. I am focused on creating more opportunity for all Minnesotans with a platform centered around jobs, education and shrinking the scale of government. You can learn more about my campaign (and hopefully donate!) at www.honourforgovernor.com
Amanda Tepper: I've finally taken the plunge into entrepreneurship, and am enjoying the change from large corporate life. Chestnut Advisory Group provides comprehensive investor relations programs for hedge funds, private equity firms and other asset managers. It's a new service for the industry, all spelled out on our website: chestnutadvisory.com On the personal side, our oldest daughter is off to study engineering this fall, leaving me and Jeff with more time to see our youngest daughter play sophomore high school volleyball!
Karen Batchelder: Three years ago I joined Context Capital Partners, a seeding firm focused on alternative investment strategies in the hedge fund, liquid alternatives mutual fund, and private equity fund markets. Since inception, seed deals led by Context have totaled approximately $300 million. I am thoroughly enjoying the transition from investment banking. I spend most of my time as Chief Operating Officer of one of our hedge funds. I look forward to seeing everyone in Philly at our next reunion.
Jeff Babin: Still consulting and teaching in innovation with Antiphony Partners and Penn Engineering, and working with Wharton's GCP and VIP. Writing an entrepreneurial marketing book with Len Lodish, and looking forward to having Chris Malone sign my copy of "The HUMAN Brand."  Just returned from holiday in Italy. Before that, was thrilled to reunite with Amy Hawman, who hosted us at PARC while on a tech tour of Silicon Valley. Ran into Dawn Hines at Penn. To all visiting our alma mater, let me know when you're in town!
Jeffrey Gross: As a bond salesman with Sterne Agee in New York, I am privileged to work with John Rozario (Engineering '86, WG'91),a structured products specialist.      Fellow Whartonites in our New York Fixed Income Group include Lori Samuels (CAS'81, WG'86), and High Yield Analyst, Sandy Burns (W'84). Barry McRae (WG'91) was an Executive Managing Director in our Birmingham AL headquarters before his untimely passing in 2012.