Patricia (Im) Dhar: More than two years ago, we relocated from Greenwich, CT to New Delhi, India. A big change for us! After settling our 8-year-old triplets into school and after supporting my husband (Madhav) with his new private equity firm, I am as entrenched as I'll ever be with life here in Delhi. I currently take care of our three active kids, and spend my excess time working on two India-based NGO boards.
Lutz Braum: I recently moved from San Francisco to Clinton, CT, where my wife and I have a lovely home by the beach (i.e. visitors are welcome). I am now the CMO of PetCareRx, a private and fast-growing online retailer of pet wellness products (a nice change from marketing financial services for the last 20 years), and we just moved our offices to Manhattan, so I am looking forward to re-connecting with classmates who are also based in NYC.
Gary Pencer: Hi All. I'm back doing real estate development and investments and living in my home town of Montreal, with my three teenagers. We have enjoyed a great winter of hockey, tennis in Palm Beach, and skiing in Vermont and Utah. Oh, some work and study too. Would love to hear from old friends and classmates.
Massimo Armanini: The four of us, Elena, Tommaso (17), Martino (14) and I are just coming back from a trip to Puglia for the Easter holidays. We are based in Milan, but Tommaso is boarding in the UK attending lower Sixth form IB program. So we are spending a lot of time in London as well. I just started my own investment company since I left Pacific Capita, which I started together with few investors 5 years ago. Grant Wilson is in Italy for the Easter holidays and we are going to see him next week. I spoke recently with Paolo Pigorini who is happily married with two girls and lives in Rio still working for Booz.
Jose Moulin Netto: My daughter Carolina just turned 18 during a family vacation in the UK last month. By the way, great trip including a day tour to Chatsworth House, Mr. Darcy's palace (from the film Pride and Prejudice) in Peak District. Carolina loves manga drawing and will probably go to a graphic design college. Gabriel is 12 and loves singing. He was invited to sing the Brazilian national anthem at the opening of his school's games. He is ecstatic! He likes eating too (see picture below).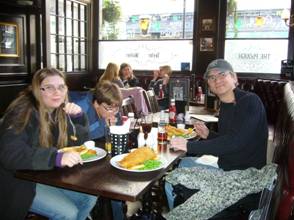 Christiane continues developing her painting career. She had an exhibit in Florida last year when we met our dear friend Sean Crotty and his brother Liam. Finally, I left my consulting practice and joined BRAiN (Brazil Investments and Business), a not-for-profit organization with the mission of making Brazil an international business hub. I love it! On my green facet, I became a board member of the World Green Building Council.
Cyrille Arnould: Jacob, my 16 year old son, just told me that my last update is yellowing on the margin, and dates back to 2003. Il a raison! 2003 was the year I moved my family to Luxembourg from Washington DC. No Luxembourg is not in Germany, it is part of a group of very small independent states whose size is inversely proportional to its wealth (think Singapore without monsoon)! 500K people, of which over half are citizens, the other, like the happy Arnould family are immigrants. Another 150K come in and out of the country every day for work. East-West is is 25 miles and North-South 50 miles. I got used to evening sweeps to collect my kids at play dates taking place in three different countries (Belgium, France and Germany).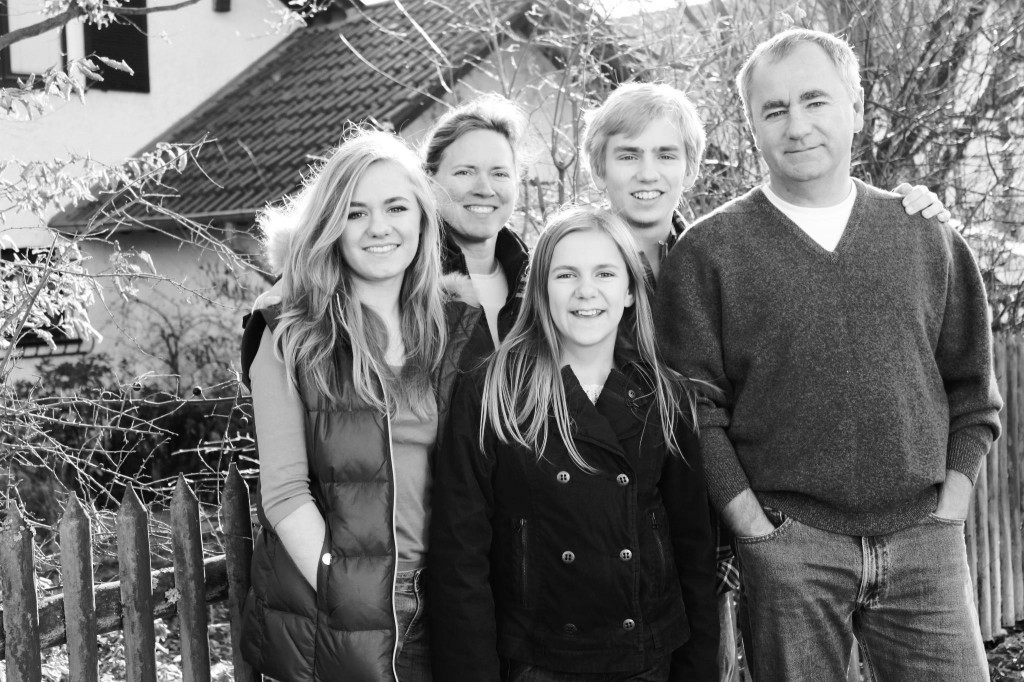 I am still with the European Investment Bank. Between 2003 and 2008, I was in charge of equity for microfinance banks, PE funds and direct equity in Africa, the Caribbean and Pacific regions. It all started with a lot of scepitcism as to whether multi-bottom lines strategy could work. In 2009, perhaps to make amend for all the carbon my extensive traveling generated, I was asked to head a new team in charge of the Global Energy Efficiency and Renewable Energy Fund (www.geeref.com), a fund of fund dedicated to starting up new funds investing in small and medium size RE projects in emerging market.
We have already opened funds in India and the Philippines, East Africa, Southern Africa and in Latin America and are starting new ones in LA again, South-East Asia and Ukraine. It feels almost like the early days of microfinance, lot of skepticism about the business case… and me wondering why still many people cannot see that, especially in developing countries, demand for power far exceed supply, prevailing cost of kWh is very high, cost of fossil power is going up and up while price of clean energy is coming down and down… I know that sooner or later, one of the political reviewer of EIB's activities will again asked me the same question as the one I received years ago regarding my micro finance projects "Do you think is it right to make money serving the poor?". Rarely had an hostile question pleased me so much!!