Lee Herzog: Hello classmates. I am currently finishing my 13th-year as the Brentwood Middle School Psychologist in Los Angeles. My wife, Jessica and I have two children, Sofia 17 and Samuel, 14 in high school and middle school at Brentwood. I also have a Private Practice in Brentwood where I practice Psychoanalysis and Psychotherapy– I received my International Psychoanalytic certification from my institute–PCC in LA in December 2015. I see adults, children and families. That curriculum at Wharton really paid off! Still trying to attend a SoCal gathering. My best to all.
Jeff Walter: Sandy and I are living the dream in Ann Arbor, Michigan. This year is a whirlwind. After 15 years, Sandy resigned her position as school psychologist to pursue other interests. Our oldest, Lindsay, moved to New York City to work for the NBA. Our youngest, Gillian, is studying business at Indiana University. We're celebrating our 25th wedding anniversary and my 15th anniversary running Latitude CG, a learning management software firm.
Perrie Taylor Erickson: I have always been loathe to share my updates because I have followed a non-traditional path for an MBA. Now I've decided to shed the guilt and feelings of inadequacy as a recovering MBA just in case any of you have similar experiences! After working several years in Real Estate Consulting at Arthur Andersen, I decided to stay home to raise our three wonderful global citizens, all of whom will be launched into the wide world this spring. As a kick-ass mom, volunteer extraordinaire, strict-but-fun substitute teacher and college advisor, I loved this "career", the hardest job I have ever had. Now I'm enjoying another fantastic stint as an elementary school substitute teacher, a job where people laugh at my corny jokes and hug me at the end of the day. Can't say that about too many careers! I have also started a personal organizing company, "Simply Uncluttered", where I get to spend time helping people find mental peace through visual order. I have never been sorry that I got an MBA because education is never wasted, and I met the love of my life, Scott Erickson (WG '90) at Wharton. I can only wish all of you the happiness we have experienced!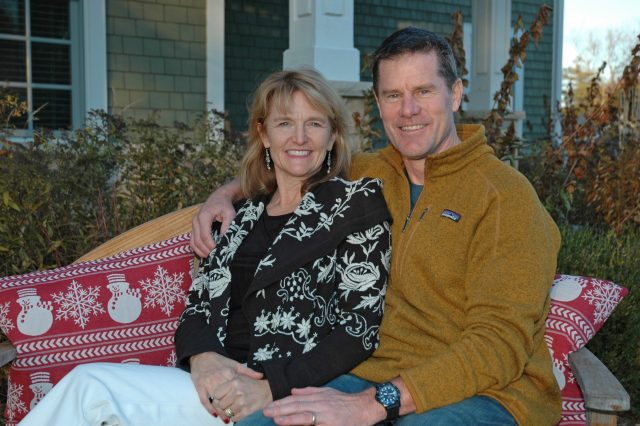 Yoshiharu Yukihira: I have been working for Sumitomo Life ever since my graduation from Wharton. I am now in internal audit and have opportunities to visit our group company in the US every year. I will stay at Bellevue, WA, for June and July this year, too.
George Hongchoy: Lorrie King and I caught up during her visit to Hong Kong in April. In March, I attended the Wharton Global Forum in Sydney. Peter Doherty was one of the organisers of the very impressive event. Others in the photo are Grant Wilson, Rob Fitzpatrick and David Thevenon, while other WG91 who attended the forum included Linda Jenkinson and Andrew Harrison.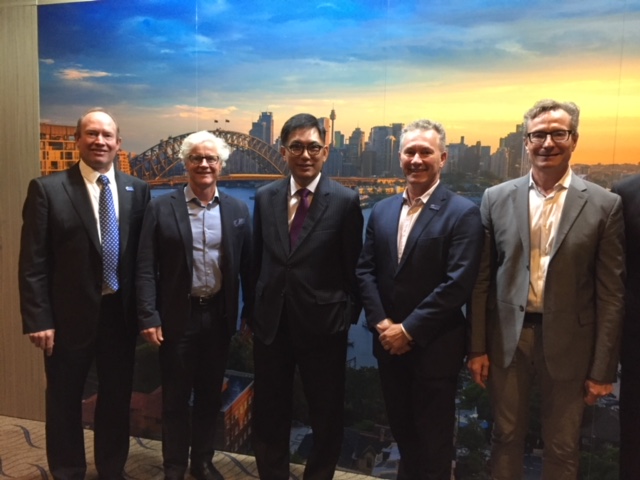 Kacey Carpenter: It's been such a busy year with My Journey with Bernie book tour, an active organizer for 2018 election campaigns, and joining the board of a new startup (Structure Monitoring). Plus, so excited to be heading back to Philly in May for my son's graduation from Haverford College!
Lucinda Duncalfe: Big news–we're moving back to NYC! Starting in mid-July we'll be living in Park Slope. Everything else is up in the air. I have 9th grader and a college sophomore, and we don't know where they'll be going to school. I also don't know exactly what I'll be doing for work. I resigned my post as CEO at Monetate quite some time ago, and plan to finally transition out this summer. I will remain on the Board and intend to do other executive coaching, advisory and board work. And I hope to find a slightly slower pace. To help with that, we also bought a place in Fairplay CO (of South Park fame), in the mountains near Brekenridge Ski Resort. I'd love to reconnect with classmates in the City or the mountains!
Deryl Eastman: Having spent the last 23 years involved in founding and running a Phoenix based home warranty firm, it was finally time to sell. We were recently acquired by ServiceMaster Corp so now it's time to return to my Lauder roots and move abroad. Beginning in June, Valerie and I will be serving for 18 months as missionaries for the Church of Jesus Christ of Latter-day Saints on Reunion Island and Mauritius (off the coast of Madagascar) which is about as far away from Phoenix as you can get. We'll miss our grandson but are looking forward to the adventure. Visitors are always welcome!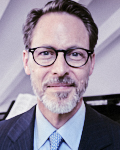 David Ghighi: After 7 years in Saudi Arabia, my wife and I moved to Italy — Bologna, to be precise, which is where she lived when we met.  Then, I was an employee of a multinational owned by Shell and Bechtel. In KSA, I managed a portfolio of direct investments for a prominent Saudi family.  Now, I'm the MD of an advisory firm owned by me and a few local co-conspirators. Our daily bread is to make straight for non-Italian investors the convoluted path of identifying, acquiring and developing companies in Italy.  Along the journey, we refresh ourselves (frequently) in the country's ridiculous abundance of beauty – natural and cultural – and so demonstrate to clients why Italy issues 10-yr paper at 2% while the US pays 3%! Anyone wishing to share stories over a meal in the world's food capital is most welcome to give us a ring!
Colly Burgwin: Daughter Chelsea married longtime love Josh Laskey on Nov 11 in Rehoboth Beach DE. Small, intimate, amusing ceremony: Lego bride and groom on the wedding cake, cat toys in the table centerpieces, table place cards printed with puppy paws. You've gotta love it. You can't tell, but it was about 38 degrees for the beach photos.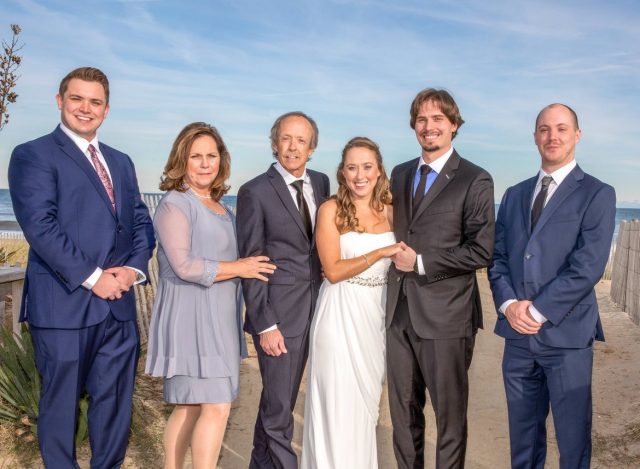 Lynne Toye: I started a new position as Chief Administrative Officer of Harlem School of the Arts, a non-profit arts center. I would love to hear from classmates in the non-profit and arts education space. Vince Toye (WG 91 Cohort C) and I are proud parents of Chester, headed to UCLA for his MFA in Photography and Mason, recently drafted to play professional soccer for the Minnesota United Football Club (MNUFC) in Minneapolis.
Gus Long: After 12 years as a partner at another Private Equity placement firm, and a few months off, I got "bitten" by the entrepreneurial bug again. Earlier this year, I launched a new placement firm, Oncor Capital, with another industry veteran. OnCor's mantra is "Great Deals with Great People" and I am very excited about the opportunity to be part of building another successful firm. We just went live with our new website, www.oncorcapital.com and expect to be in revenue in the next month or two. Lori and I are empty nesters living on the water in Stamford, CT and for the first time in my career, I get to walk to work! Please stop by if you are in the area. New work email is gus.long@oncorcapital.com.