Jeffrey Babin: Ran into Lawrence Gelburd last night at Penn's Center for Innovation iCorps event prompted me to send an update. The new academic year sees our eldest, Drew, starting at Dickinson College, and our youngest, Liza, working on college apps. I'm back teaching Engineering Entrepreneurship at Penn Engineering, advising in Wharton's Venture Initiation Program, and kicking off another Wharton Global Consulting Practicum (f.k.a. Recanati) cycle. Also, Pearson published my first book, Marketing That Works (bit.ly/marketingthatworks). Great to work with lead author Prof. Len Lodish and others, but a LOT of work. Looking forward to seeing who comes back to Philly for WG '91 25th!
Makoto Morise: After graduating in 1991, I went back to Japan but came back to the US in 1994. Ever since, I have been in the US, mostly in California. I now live in Northern California (Saratoga, CA) and (still) work for Panasonic (in Cupertino, right across from Apple New HQ under construction). Working on new business development and also industry/university alliances.
Kacey Carpenter: After a busy period of travel (San Diego, Japan, Las Vegas, Mexico, Philly, London, and Raleigh Durham) and fun times with our college young adults home for the summer, I enrolled in Penn Alumni Coursera class " Revolutionary Ideas: An Introduction to Legal and Political Philosophy" taught by Professor Alexander Guerrero. Kathy and I are enjoying the quiet(er) times at home during the fall and also getting involved in 2016 Presidential Election campaign.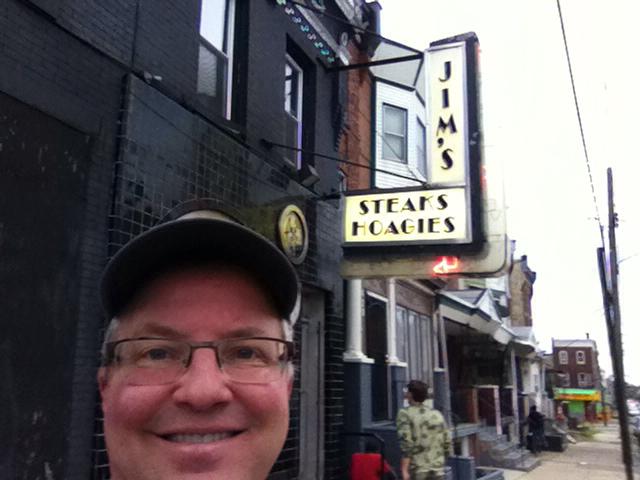 PM Steckmest: 2015 has been a good year starting with a short visit to NY and Hilary Kramer, Easter vacation in the mountains teaching the toddlers (5-5-3) to ski, before having a christening party for 80 people in Åsgårdstrand. Hoping to make it to the 25th reunion. Business as usual…visitors welcome when in Oslo.
Aphichart Assakul: After dropping off my son at Hotchkiss, I met up with Ted Bissell at his home near NYC in early September.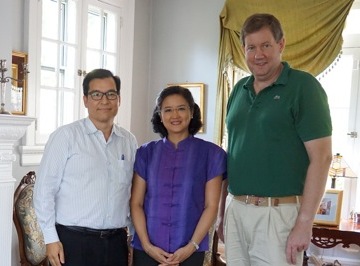 Kathy Hay: Since January of this year I have been serving as the board president of the Interfaith Hospitality Network of Essex County. IHN is a not-for-profit which provides emergency shelter and other services to homeless families. We have tripled our fundraising and are working to expand access to affordable housing. Visit us at www.ihnessexnj.org