Amy Perez: The family and friends of the late Amy Perez and her children, Molly and Gregory, have announced the formation of Amy's Kisses Foundation, a nonprofit, 501(c)(3) organization, created in loving memory of the slain mother and children and dedicated to enriching the lives and education of students with financial need.
On October 18, 2011, Perez and her children were brutally murdered at the hands of her estranged husband, who also took his own life. The murders devastated Perez's family and friends in the Philadelphia area and around the country, as well as their community in Westchester County, NY.
Tax-deductible donations to Amy's Kisses benefit Philadelphia Futures, providing Philadelphia's high-potential, low-income, first-generation-to-college students with the tools, resources and opportunities necessary for admission to and success in college. For more information, visit http://www.amyskisses.org or http://www.facebook.com/amyskisses.
Paras Bhargava: Gord Lucyk, Peter Scherer, Tina Infante and our families went to the Queens Plate (Canada's equivalent to the Kentucky Derby) earlier this summer and had a great time. Interestingly it was 21 years after a road trip, Gord, Peter and I made to Louisville to see the Kentucky Derby, when we were in Philly. A few less Mint Juleps this time, but we had authentic Indian fare afterwards at a nearby Dhaba.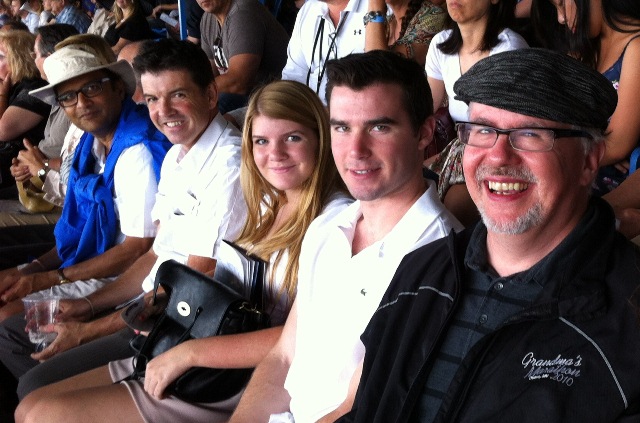 Chris Malone: Recently had a mini-Cohort F reunion in San Francisco in September with Carrie Ericson, Karen Fukumura, Diane McGrath Toolan and Sean Crotty. We enjoyed dinner and drinks at Comstock Saloon and heard all about Sean's recent adventures at Burning Man!